In the summer of 2023, the Inclusion Factory held two sessions of the Youth Summer Camp, with a total of 26 teenagers participating.
Building upon the past two years' experiences, this year's Youth Summer Camp was upgraded comprehensively. In addition to workshops focusing on diversity and inclusion awareness, activities like surveying the barrier-free urban environment, drama and physical experiences, and inclusive product design were integrated. This approach aimed to provide teenagers with a multi-dimensional understanding of disabilities and inclusive consciousness, both theoretically and practically.
Before the activities commenced, many students expressed a desire for "a better understanding of disabilities" and "finding ways to contribute." Throughout the camp, these aspirations gradually materialized. Let's take a glimpse into the students' fascinating moments.
Diversity and Inclusion Awareness Workshop
Guided by mentors from the Inclusion Factory, Wang Li and Chen Ziye, the teenagers participated in a workshop on diversity and inclusion awareness. Using participatory methods, they engaged in active analysis and discussions, prompting a reevaluation of their perceptions of disabilities and sparking new ways of thinking.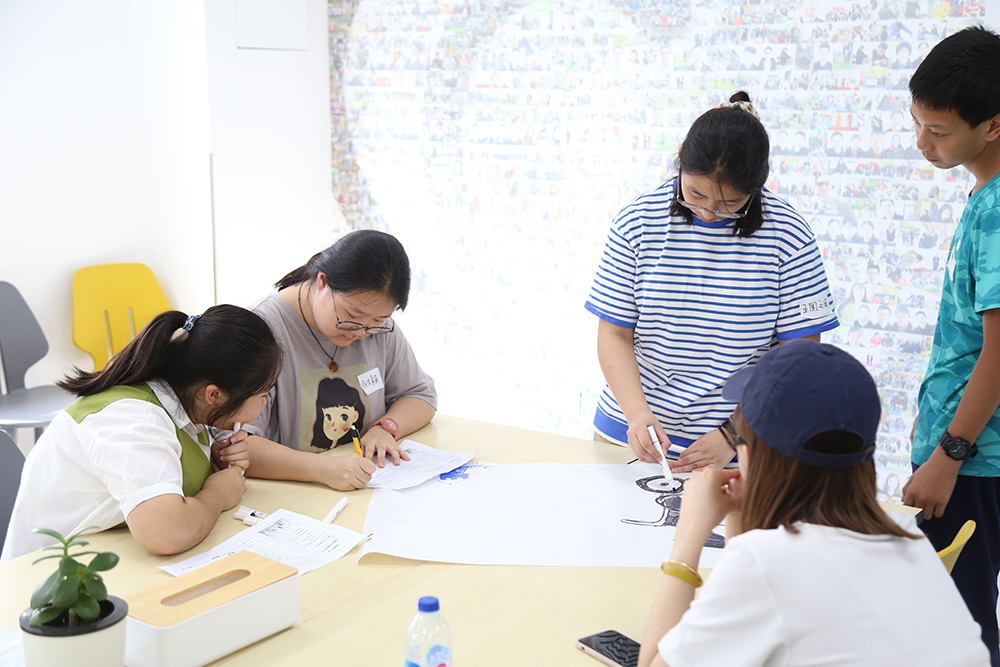 Accessible Environment Survey
Students, with wheelchairs, explored various corners of the city – libraries, parks, hospitals, malls… Following task cards for an accessible survey, they completed a series of wheelchair and visually impaired experience activities, understanding the obstacles faced by wheelchair users and the visually impaired during their daily travels.

Amplifying sensations through the body
After losing sight, what else can we perceive through touch?
Through a series of walks, tactile experiences, sculptures, and sharing, drama teacher Lu Kaixiang inspired students to contemplate the role of different senses in the cognitive world and participation in social life, understanding the various feelings they evoke in people.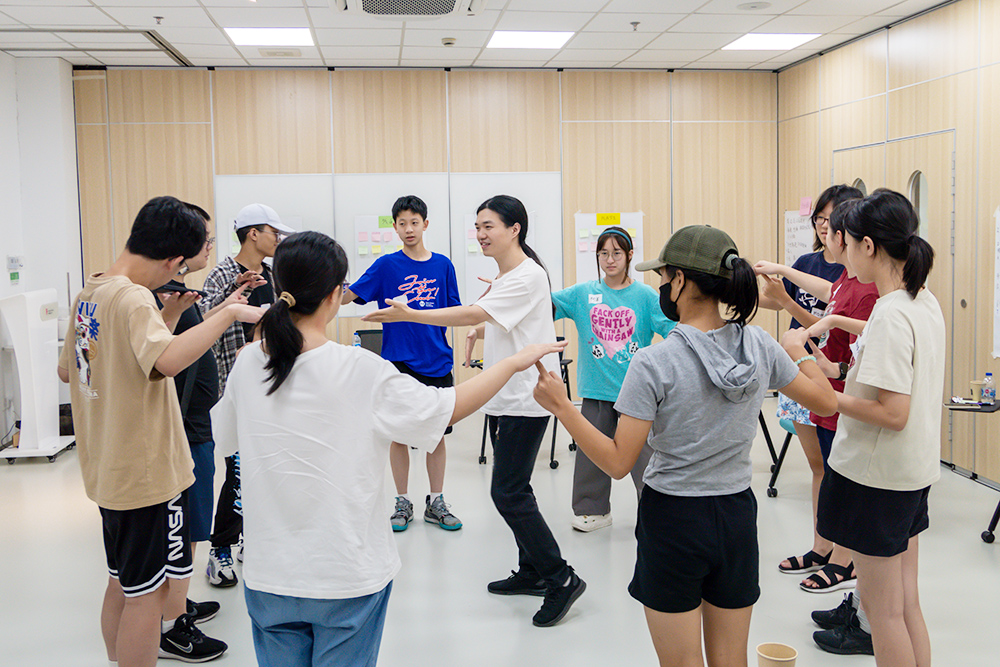 Sign Language Learning and Inclusive Product Design
"How do you say 'I like playing games' in sign language?" Under the guidance of MustardTek's hearing-impaired teacher, students experienced the communication method of sign language. Through empathetic experiences, they also learned about the difficulties faced by the hearing-impaired in their daily lives.
Based on insights into specific challenges, teachers led everyone in designing solutions using technology, ultimately creating a visual doorbell prompt to assist the hearing-impaired in noticing the doorbell.


Factory Visit
Students delved into the production line at the 'Inclusion Factory,' gaining a close-up view of the manufacturing process. From this, they learned how businesses can promote diverse and inclusive environments and support the work of mentally disabled employees.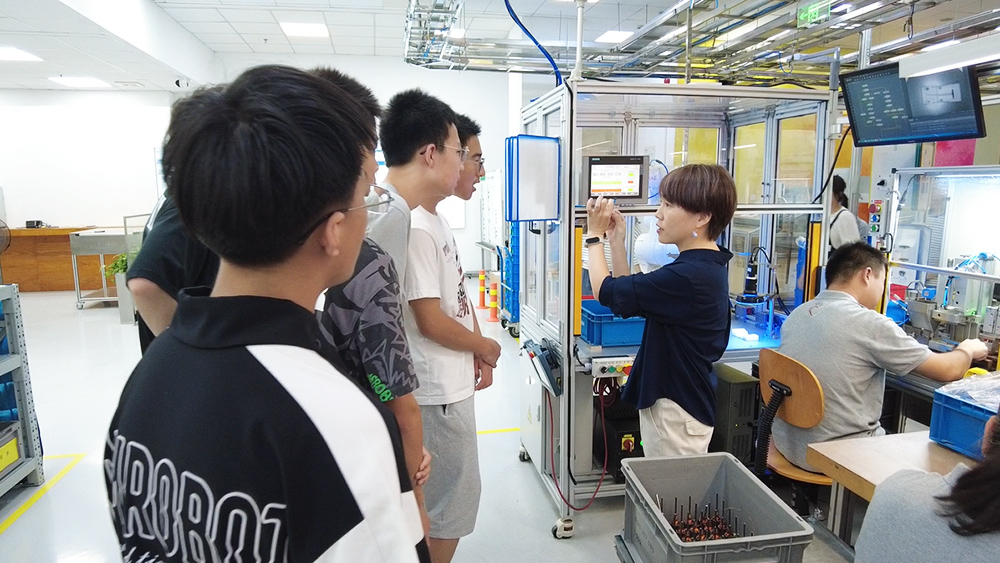 Teen Feedback
"I feel that what is taught in the training room is just what we think. No matter how much we empathize with people with disabilities, we can never truly understand their lives. This library visit allowed us to truly experience what we've discussed in theory. We might feel nervous and shy, but when people with disabilities go out, they surely experience these emotions much more. If we keep staying in the training room, I believe we won't be able to feel these emotions no matter what."
— Participant Li Yang
"This is my first time sitting in a wheelchair and experiencing the daily life of people with disabilities, and it's very different from what I imagined. There were many inconveniences during the process. I felt that the suggestions I had in my mind were far from enough. Only by experiencing and feeling it firsthand can we understand where the problems really lie. Everyone was joyful during the experience. Later, discussing these issues with my group members and suggesting improvements for society, such as repairing tactile pavements and restroom handles, made me feel like I'm contributing my own strength. It's so fulfilling and meaningful!"
— Participant Xiao Jiang
"When I experienced crossing the road in a wheelchair at the library, I truly realized that as a person with disabilities, you receive much more attention from passersby. I felt that when I crossed the road in a wheelchair, quite a lot of people looked at me. The excessive attention made me feel quite embarrassed and shy. Although I'm not clear about how people with disabilities feel when faced with so many gazes, I think they probably experience the same embarrassment as I did."
— Participant ST
"It not only enhanced my practical skills but also helped me further understand the essence of teamwork. Everyone, including volunteers and staff members, was very happy. I also realized the inconveniences faced by people with disabilities, and we should take action to help them."
— Participant
Conclusion
https://inclusion-factory.com/wp-content/uploads/2023/11/畅想多元-1020377.jpg
667
1000
Forest Leung
https://inclusion-factory.com/wp-content/uploads/2023/11/Inclusion-Factory-logo-titled.svg
Forest Leung
2023-11-10 16:08:11
2023-11-10 16:08:11
Successful Conclusion of the Inclusion Factory's Youth Summer Camp