Successful Leadership Training for Special Olympics Athletes Held in Taicang, Pioneering a New Era of Inclusive Collaboration
The annual regional event organized by the Inclusion Factory for Special Olympics' Athlete Leadership Training was successfully held in Taicang, Jiangsu from August 22nd to 24th, 2023. The event aimed to train and enhance the abilities of Special Olympics athletes and their mentors, nurturing them into influential leaders and practitioners capable of driving positive change.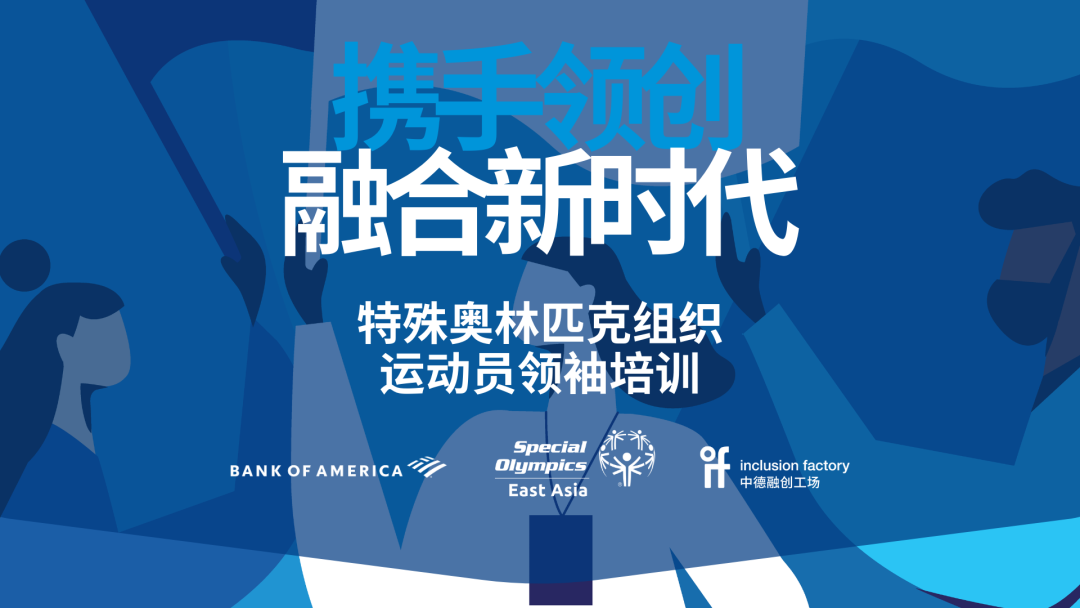 This event attracted approximately 100 participants from 6 member organizations, including Special Olympics athletes, mentors, neurotypical youth leaders, volunteers, and the local community of individuals with intellectual disabilities. After two years of online training, participants arrived in this vibrant city with excitement, reuniting, making new acquaintances, and embracing their fellow partners. Members of the Youth Activity Committee also joined this event, not only engaging deeply in learning about athlete leadership alongside other attendees but also conducting committee meetings during the event to create more meaningful opportunities for both neurotypical and non-neurotypical young individuals to participate in Special Olympics.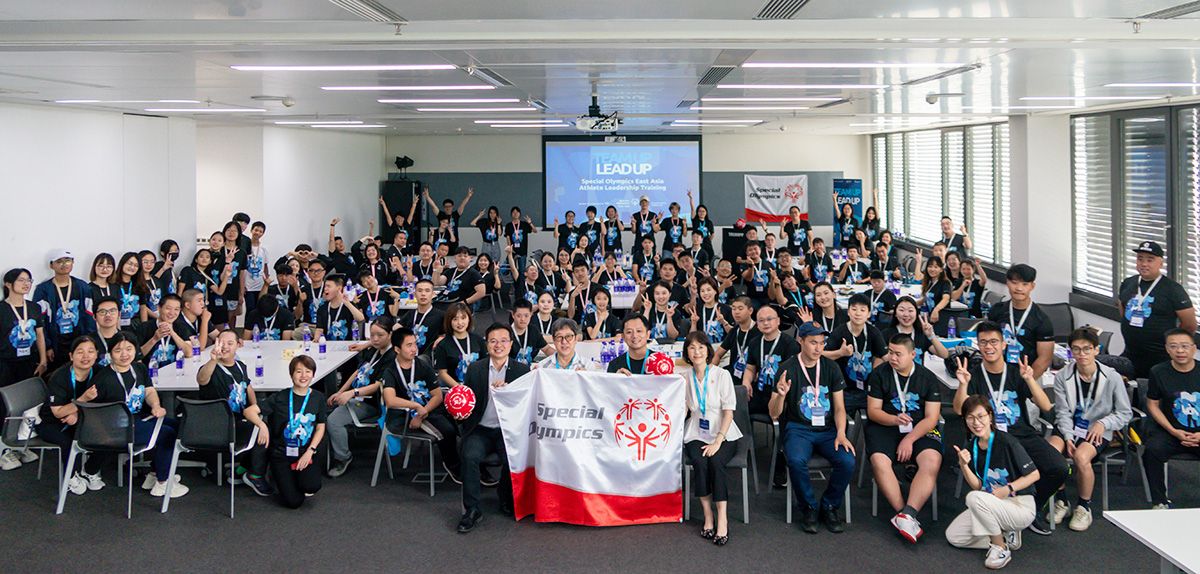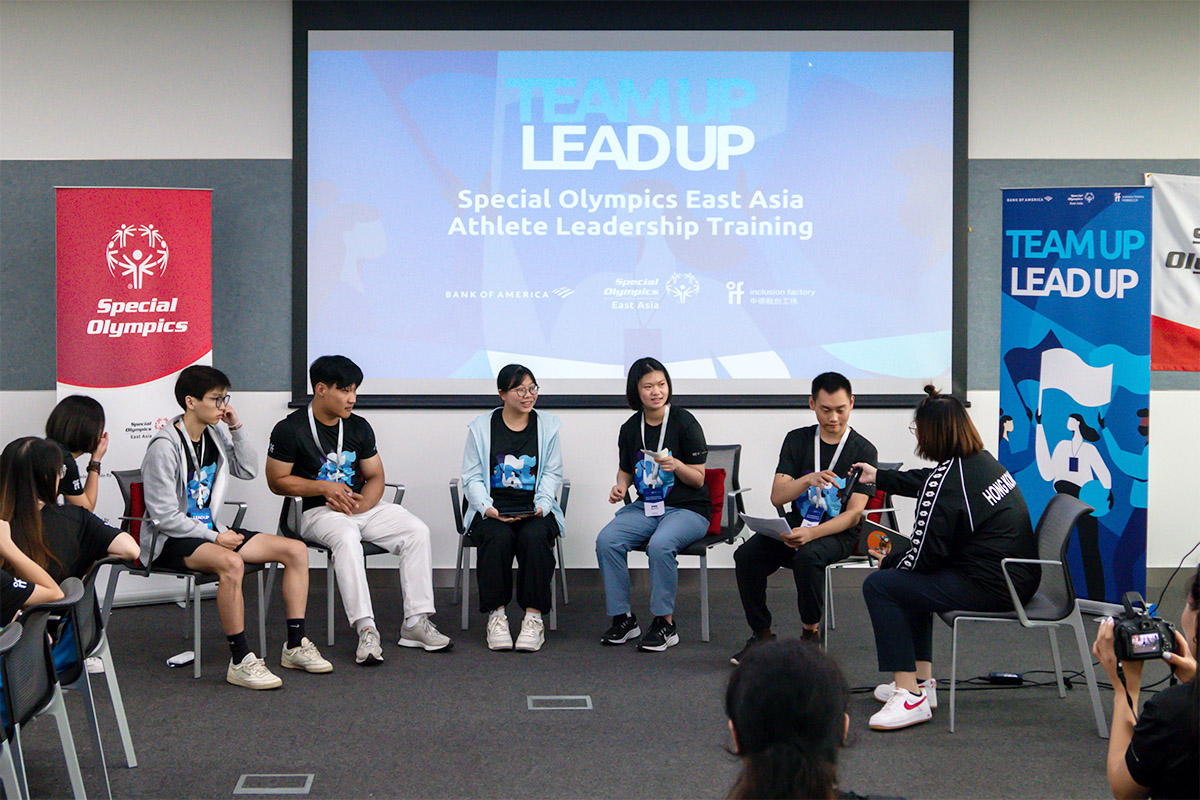 Through a progressive exploration of leadership consciousness, practical leadership skill exercises, learning from outstanding leadership practices in the East Asia region, and engaging in diverse inclusive sports and workplace experiences, participants gradually approached leadership in an open, relaxed, joyful yet tightly knit and highly interactive learning atmosphere, embracing the unique beauty and awe-inspiring moments felt through "coming together."
Ms. Feng Meisun, the Regional President of Special Olympics East Asia, warmly welcomed the participants at the opening ceremony. She believed that the mission significance conveyed in this training symbolized another step forward for the inclusion movement, further propelling a more inclusive society. Speeches were also given by representatives from companies and organizations, including Dr. Yang Gang, President of Trumpf (China), Mr. Jia Ying, General Manager of the Inclusion Factory, and employee representative Xie Yun'ao, all extending a warm welcome to the Special Olympics athletes in Taicang.
"Let's be clear—we are not here to tell you to become leaders, because you are already shining brightly! Your determination, passion, and courage have brought you here, and we have no doubt that you will continue to inspire and lead greater development and change within and beyond the community."
——Ms. Feng Meisun, Regional President of Special Olympics East Asia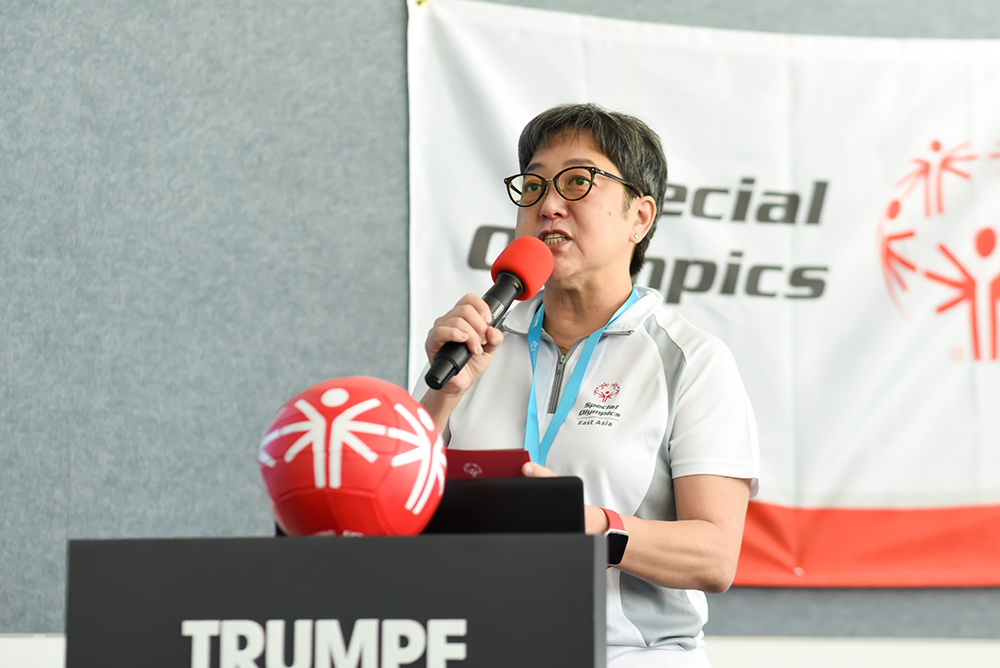 "The outstanding performance of Special Olympics leaders not only highlights the power of sportsmanship but also injects new impetus into our social responsibility practices, especially in the social integration of individuals with intellectual disabilities and youth. Your participation endows this mission with deeper significance. Let us join hands and strive together to create a more open and progressive society."
——Dr. Yang Gang, President of Trumpf (China)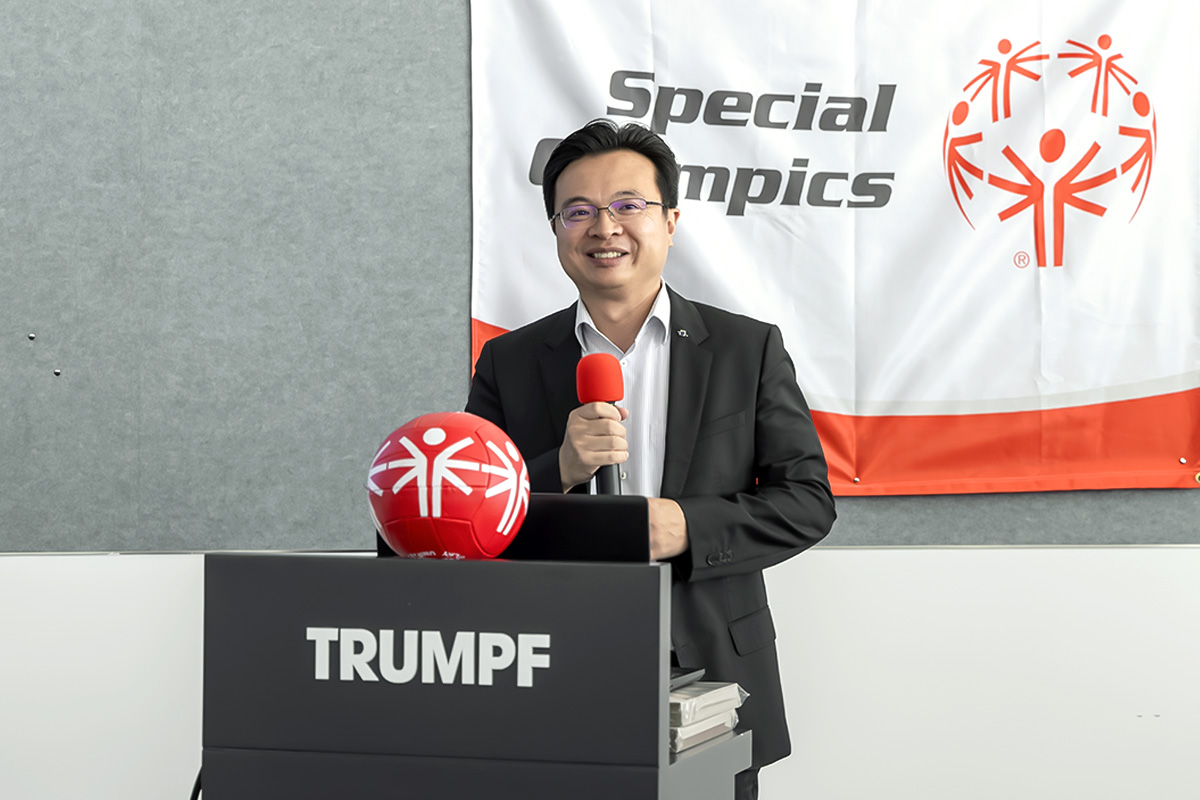 "Today, as we gather here, we are a group of people turning the impossible into possible. Within our factory, we support our colleagues with intellectual disabilities, not just employing them but involving them in the production of high-quality products. We've been continuously expanding the boundaries of what's possible. Especially in our mission to support the Special Olympics athlete leadership training, we witness exemplary strength and leadership. This not only motivates us but also proves that everyone has the potential to showcase their leadership. Let's continue exploring and transforming more 'impossibilities' into 'possibilities.'"
Dr. Jia Ying, General Manager of the Inclusion Factory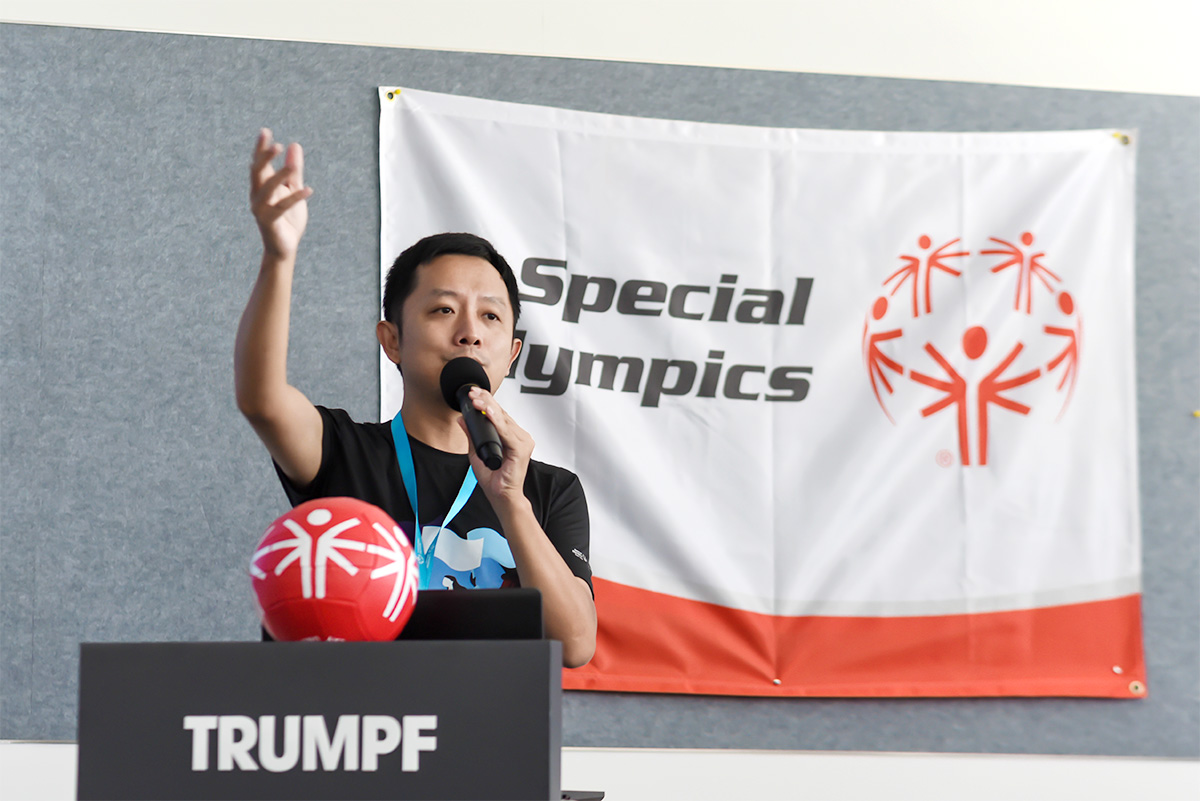 Unleashing Potential, Leading Together
"Everyone has the right to have a meaningful job and contribute to society. We should create an inclusive environment where everyone can unleash their potential."
——Benjamin Franklin
Leadership is the ability to guide, direct, and influence others. Xu Chuang, a Chinese Special Olympics Committee athlete leader and former International Special Olympics Global Messenger, advocates against comparing one's own path with other leaders. He emphasizes that everyone possesses a unique leadership style; it's about doing one's best. Meanwhile, Jia Sirui and Zhao Xiaoyue from the Special Olympics organization led discussions on the application of inclusive leadership in school or workplace settings. Their aim is to inspire both individuals with and without intellectual disabilities to have equal opportunities in taking on leadership roles and work responsibilities.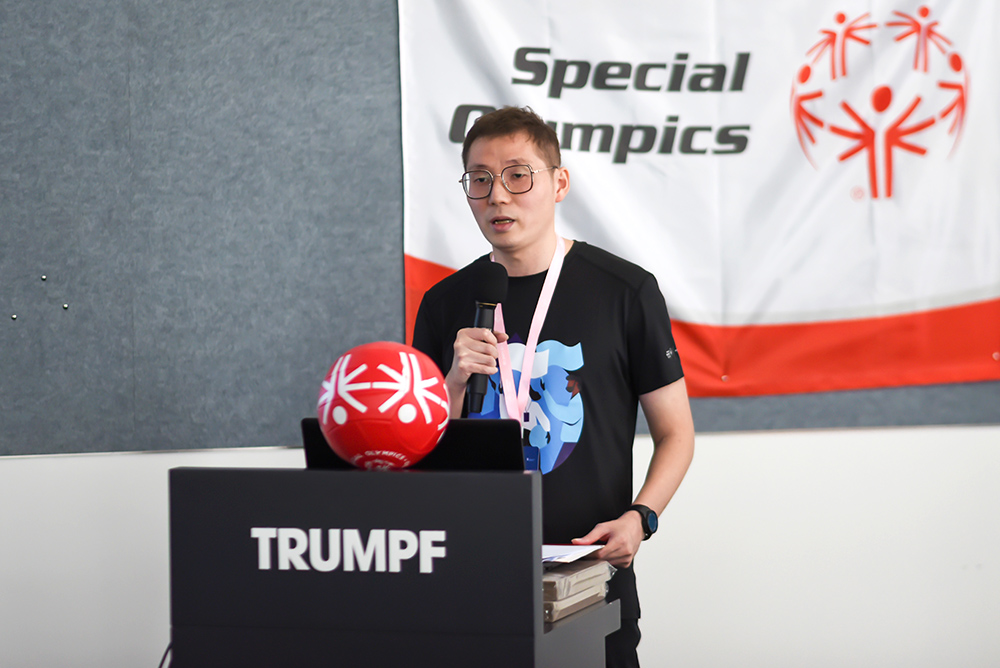 The goal of inclusive leadership training is to cultivate leaders who respect and learn from each other, allowing them to continue thriving as community leaders. Notably, this training process relies on individuals with intellectual disabilities to influence those without. This grants athletes more roles and responsibilities—from hosting to training sessions, guiding discussions, and designing activities—placing athletes at the forefront, deeply engaging in the practice and impact of inclusive leadership.
Representatives from the six member organizations, including athletes, youth leaders, and mentors, shared specific methods on empowering athlete leadership and promoting inclusive leadership from various perspectives. Through activities such as games and team collaborations, participants gained a deeper understanding of the connection between these aspects.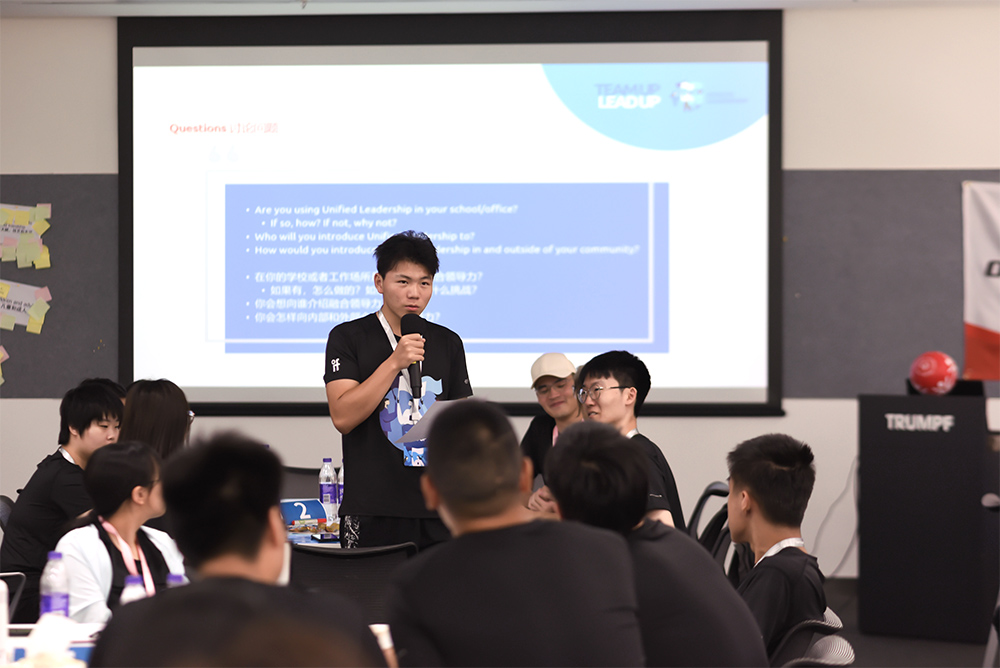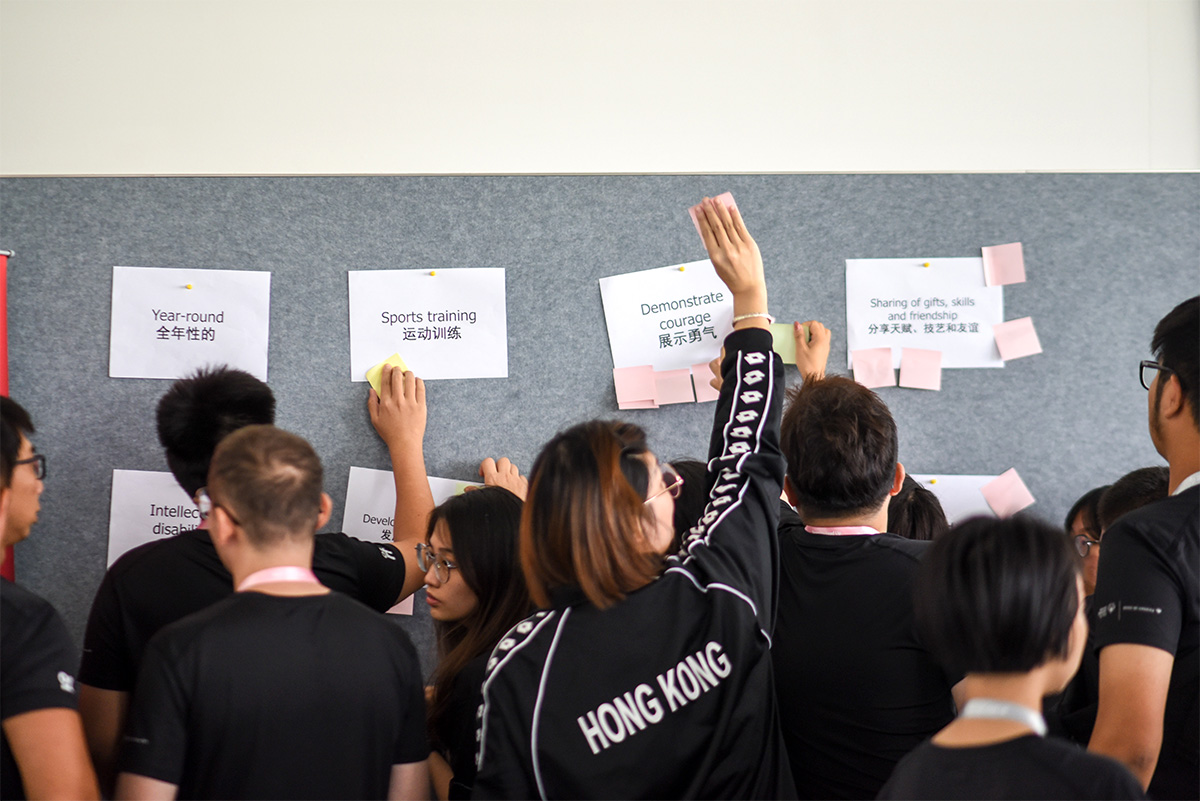 Inspiring Confidence, Resisting Violence
Ms. Wang Chao and Mr. Li Shenrui from the United Nations Children's Fund (UNICEF) office in China engaged every participant through interactive games, group discussions, and compelling speeches, inspiring everyone to recognize that life is their own—don't let others write your story for you.
Ms. Wang encouraged distinguishing between rational and irrational worries, urging participants to address anxieties through rational thinking and proactive action. In real life, everyone views problems from different perspectives, enriching our understanding of the world. Through discussions and games, participants learned to attentively listen to others while confidently and courageously expressing their viewpoints.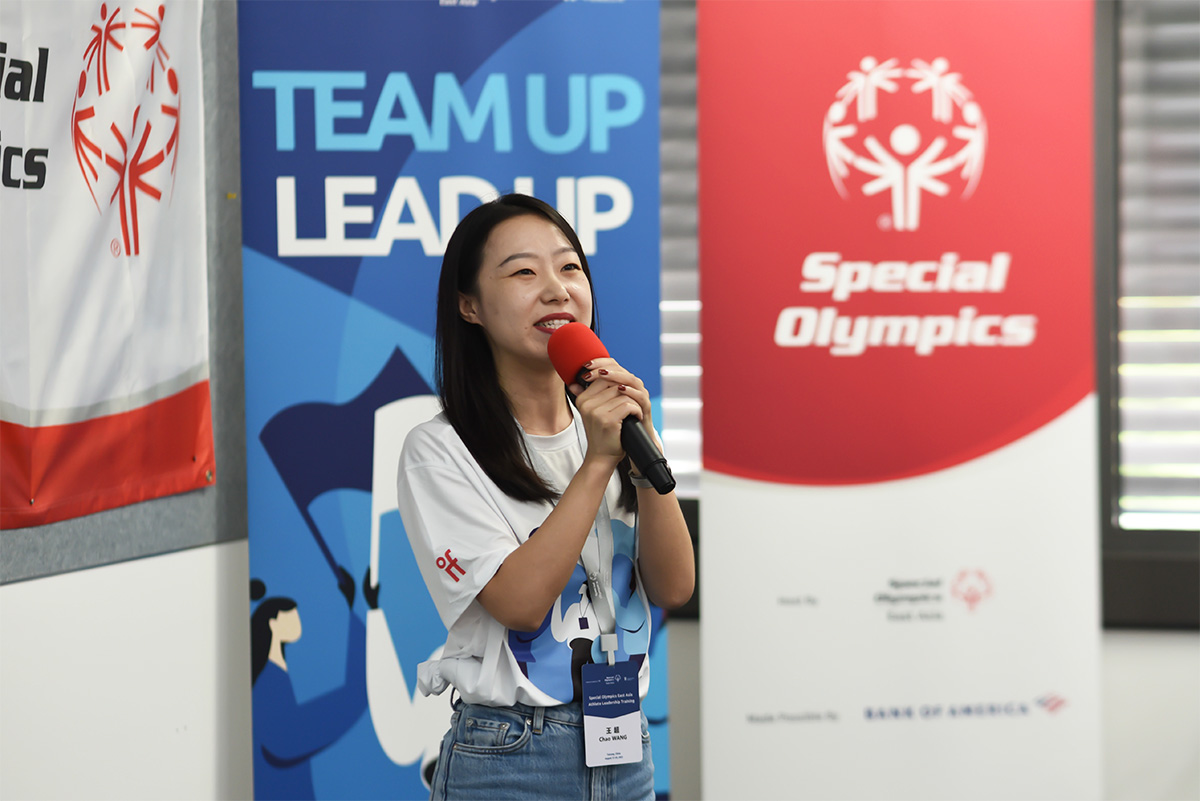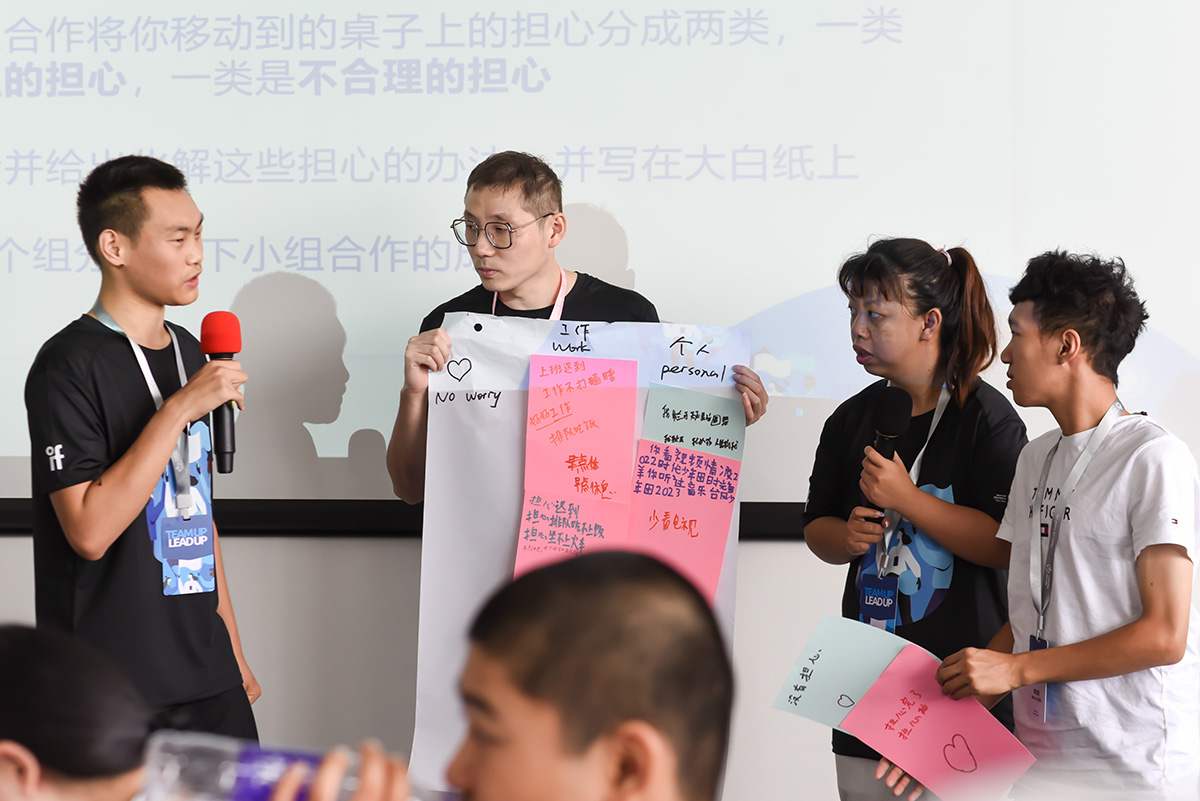 Mr. Li Shenrui guided everyone in identifying and addressing various forms of violence and how to mitigate the risks they pose. Participants learned that besides physical and mental violence, there are often unnoticed forms of violence, including psychological and emotional neglect (such as disregarding signs or signals of distress), which also constitute violence. The heartfelt presentations from both speakers strengthened everyone's adherence to their values, instilling confidence while emphasizing the crucial need to protect oneself from negative influences and violent harm.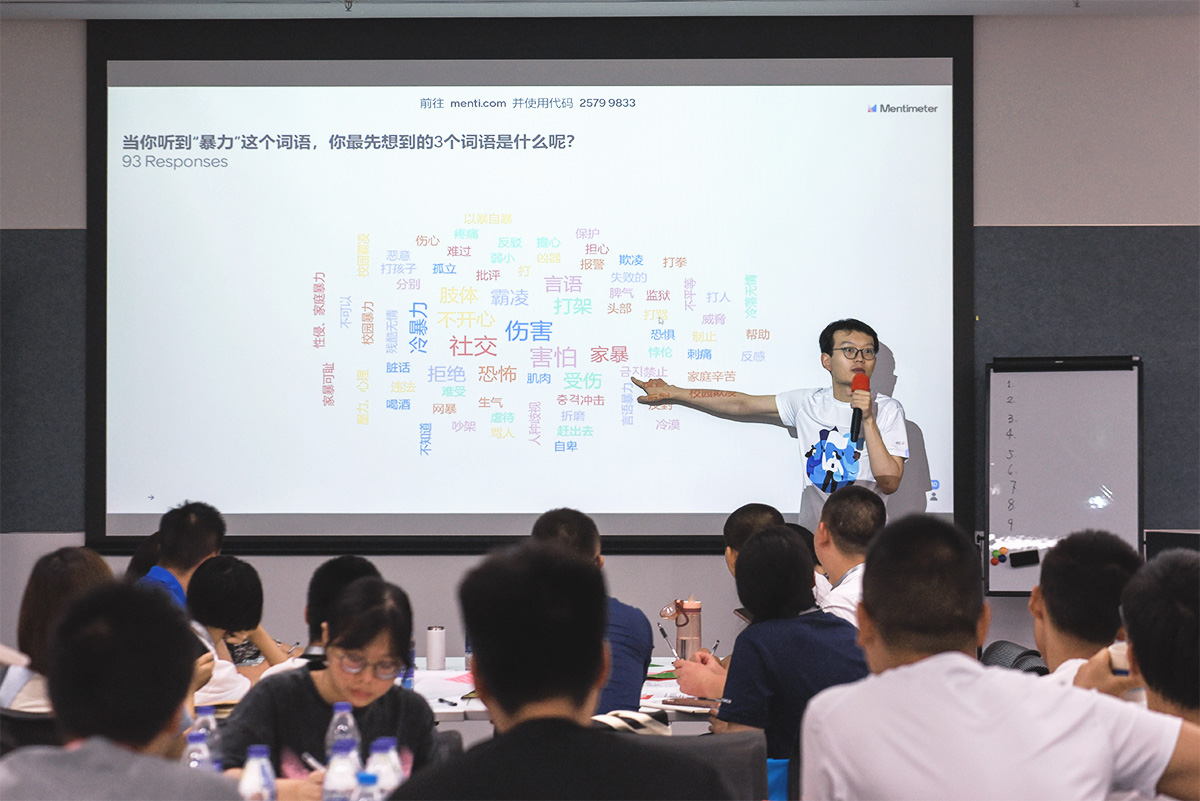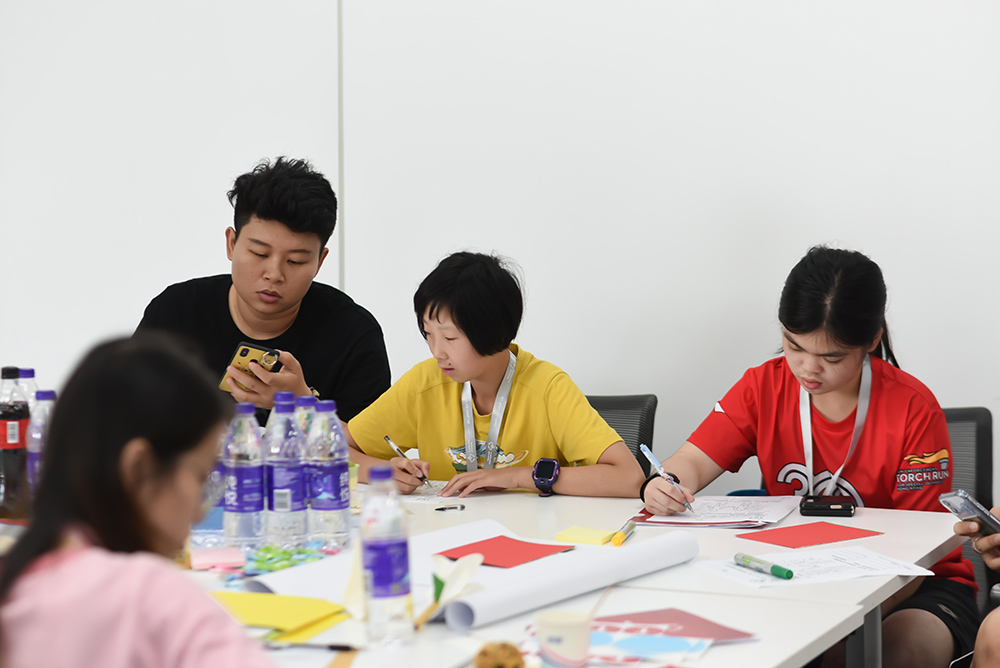 Technology for Good, Breaking Employment Barriers
"I firmly believe that everyone has their own talents and value, and should have the opportunity to contribute to society."
—John C. Maxwell, American thinker and dynamic motivational speaker
On the afternoon of the second day of training, participants visited the Inclusion Factory established in 2014. Athletes, under the patient guidance of staff, had hands-on experience in processing automotive and electrical industry components, immersing themselves in the highly valuable production process.
Witnessing China's leading employment solutions for individuals with intellectual disabilities showcased how their potential is fully realized, creating an ecosystem for an inclusive society that attracts more and more people to join this social transformation, akin to a ripple effect. Led by Ms. Wang Li, the Director of Inclusion Advisory Projects, participants toured the comfortable and safe standardized work environment and processes for employees with intellectual disabilities.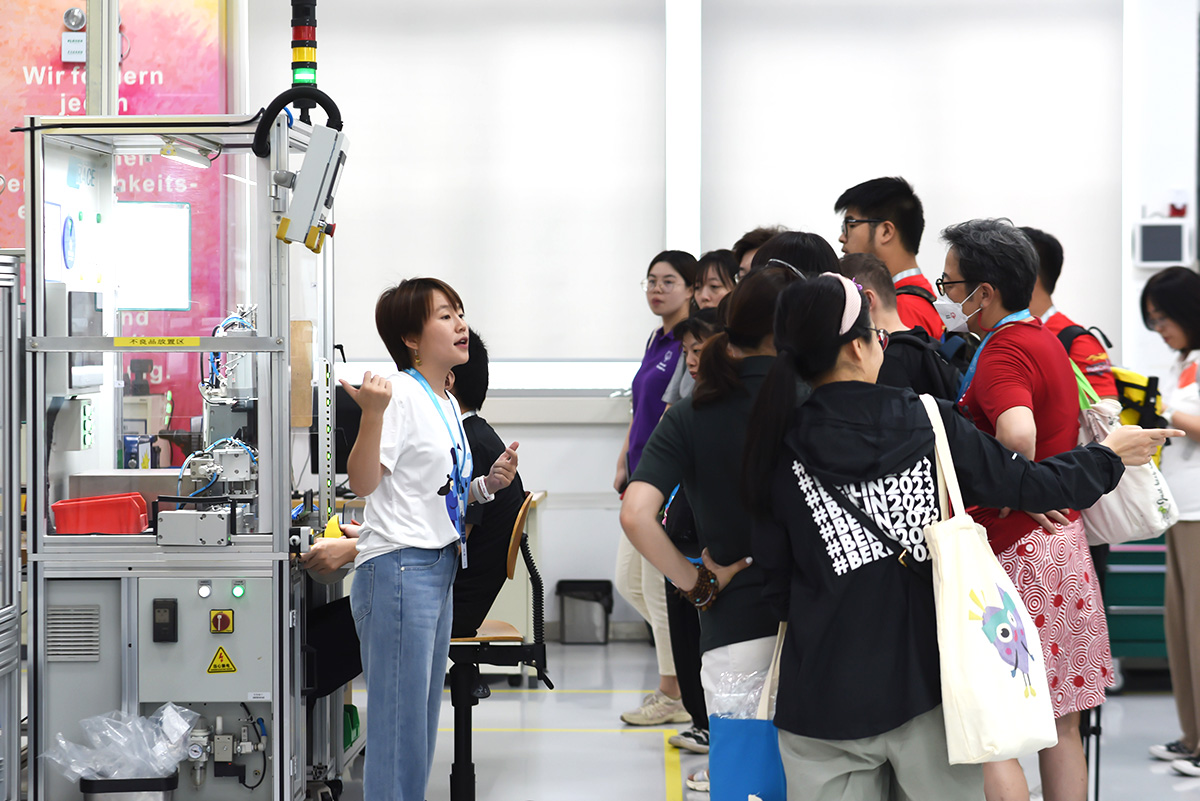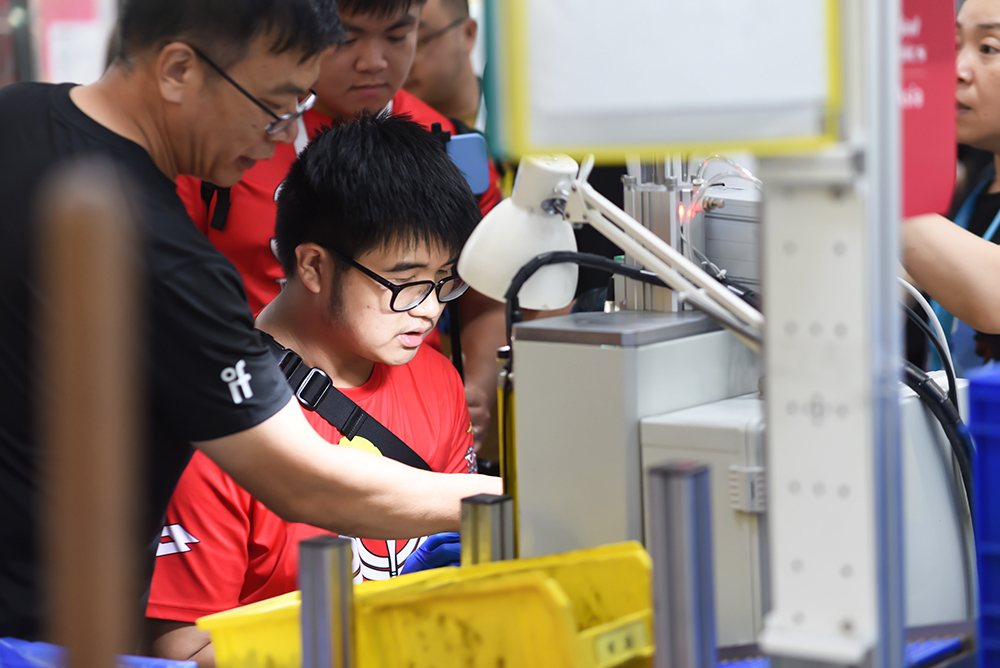 Under the incentive of a non-discriminatory policy, each employee's tasks and schedule are highly personalized, ensuring workloads remain manageable while aligning with their abilities and interests. The friendly and inclusive environment, coupled with an atmosphere encouraging teamwork, deeply moved every participant present. They felt the employees' sense of accomplishment at work, experiencing firsthand a workplace society where unfair treatment in any form is not tolerated.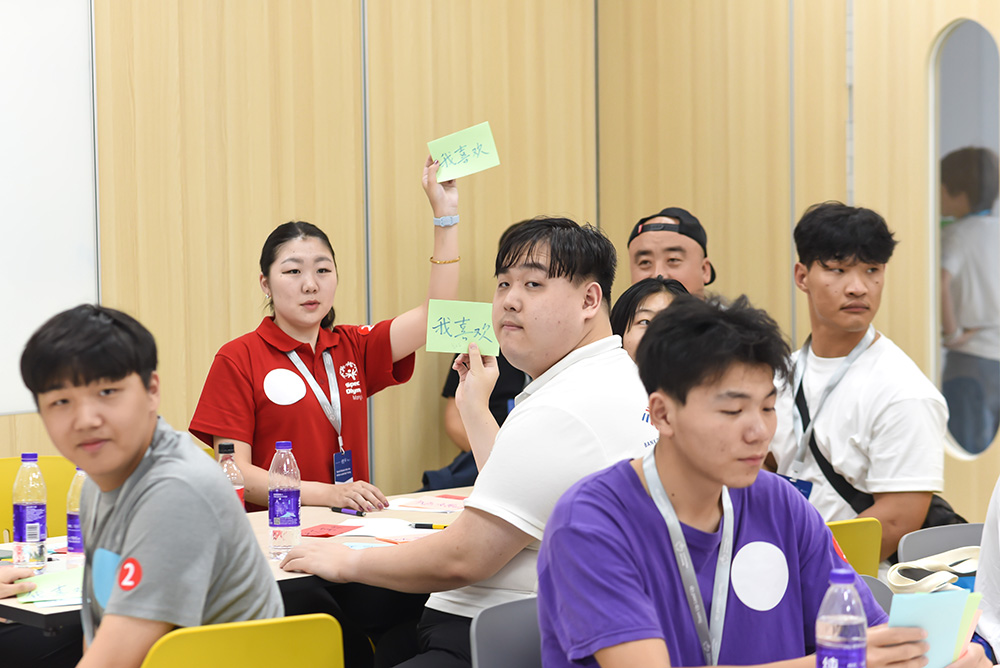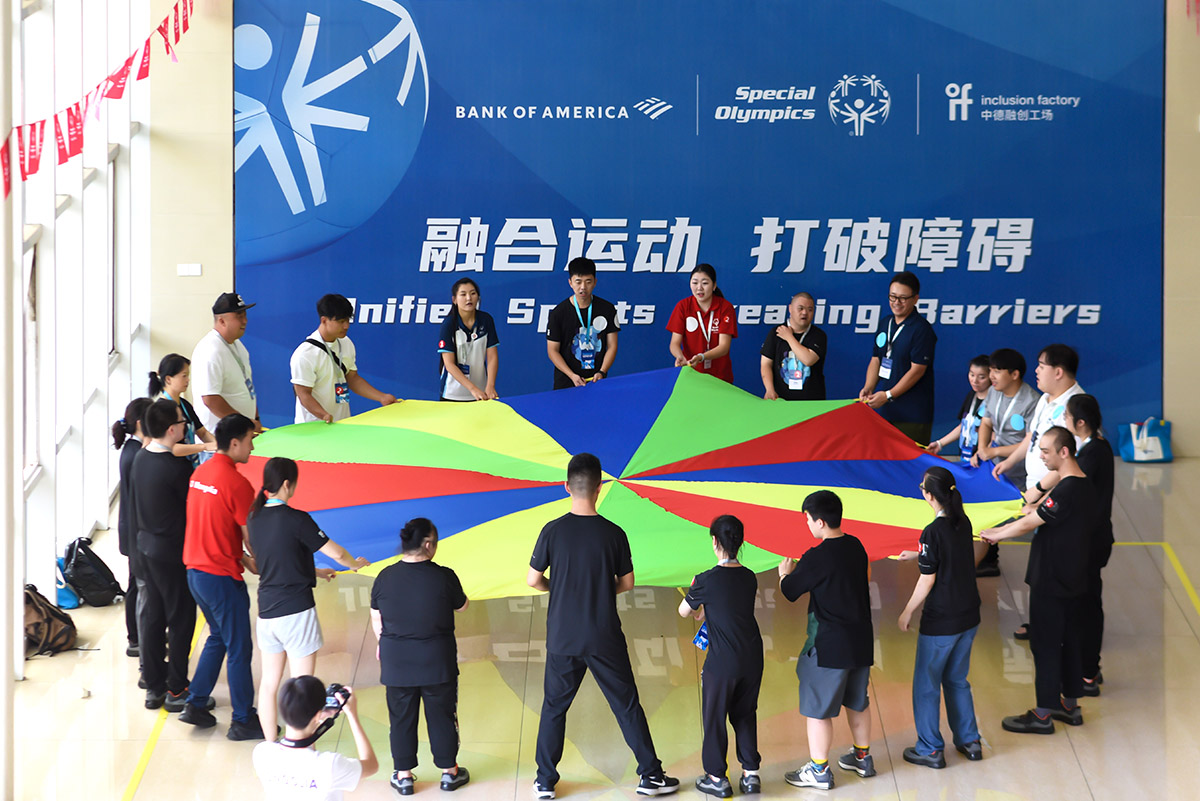 Amusing Paintings, Scripting Stories
Facilitators Lin Zhe, Zheng Jiong, Zhao Mei, and Li Chen guided individuals with intellectual disabilities in using painting as a means to script their own Special Olympics stories. Through vivid imagery, simple expressions, and practical writing processes, each participant confidently expressed "Who I Am," "My Special Olympics Project," and "Unforgettable Moments in Special Olympics" on their storyboards. They placed their words and drawings on these boards, empowering them to confidently stand on the podium and share their stories aloud.
Throughout the process, facilitators and athletes mutually empowered each other, finding joy in both directions. Li Chen, one of the workshop facilitators, mentioned, "I gained more than I gave. As a guide, I have a broader understanding of diversity and inclusion. As a visual worker, witnessing everyone's seriousness and appreciation for each stroke during the coloring and drawing process for their storyboards was moving. It made me appreciate every stroke in my own work even more."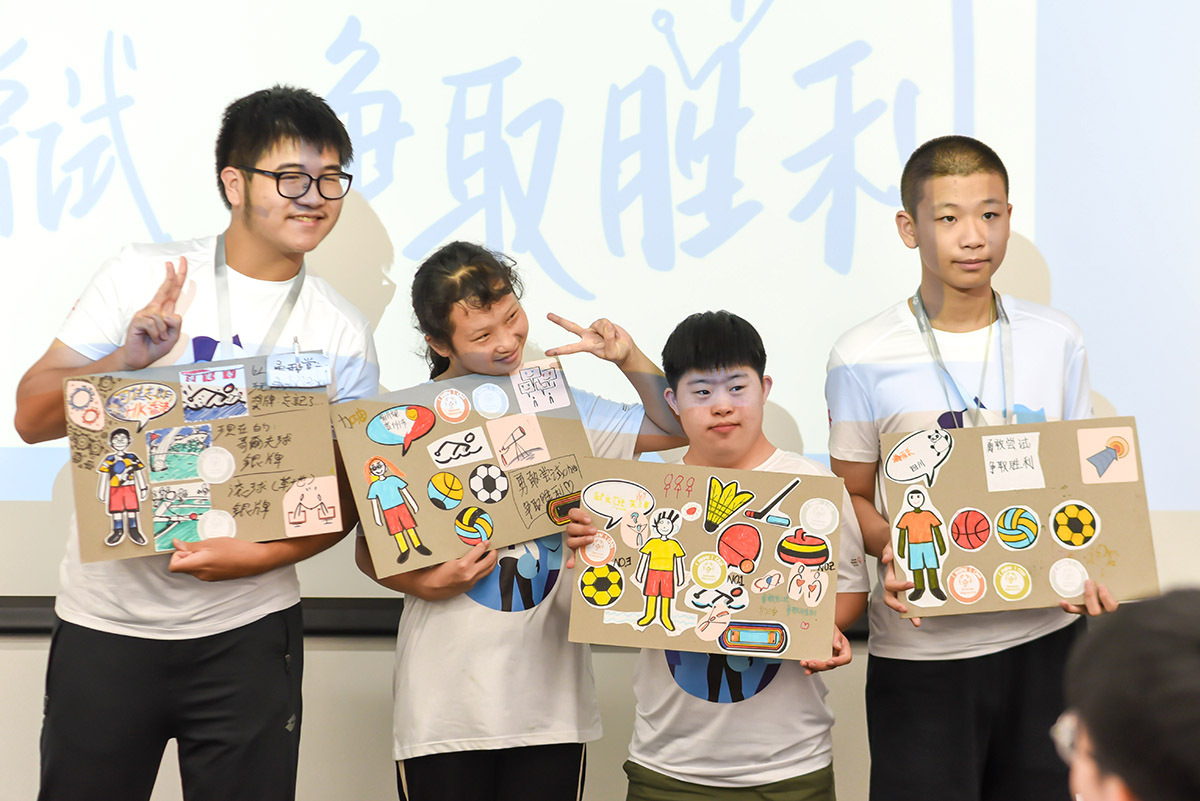 This athlete leadership training has been immensely beneficial for every participant. Let's hear their thoughts:
"Every time I speak up in group discussions and share my thoughts, I receive encouraging applause. In Special Olympics, I've found my family and discovered my strength."
——Qiang Xudong, representing the Chinese Special Olympics Committee at the Global Youth Leadership Summit in Berlin.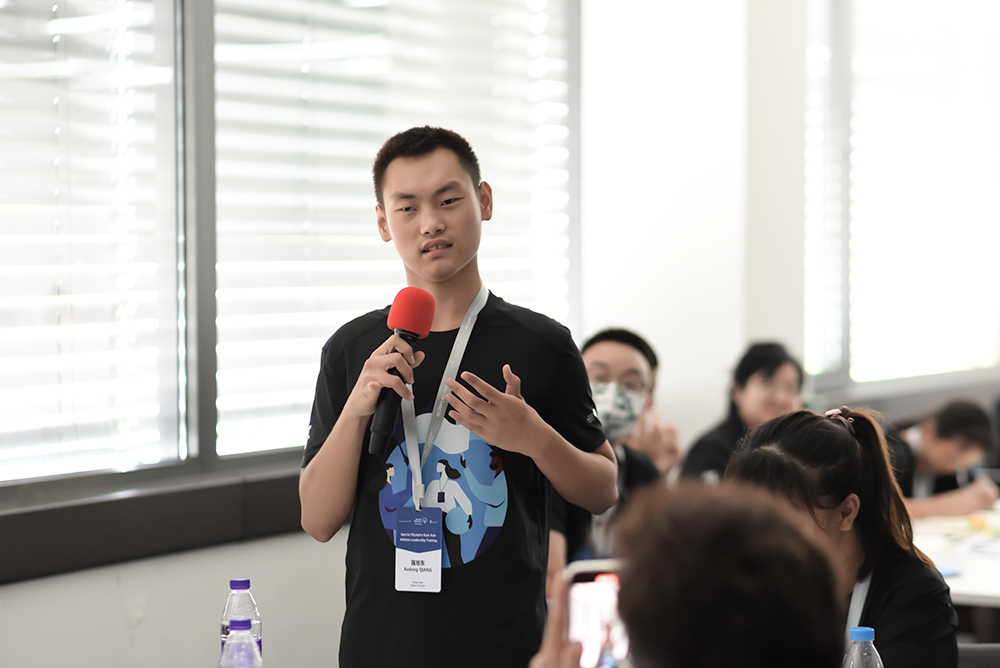 "Through deeper collaborations with various organizations, we are committed to creating a more inclusive and accepting workplace environment. We also look forward to partnering with Special Olympics to further become leaders in the field of diversity, inclusivity, and equality in China."
——Ms. Wang Li, Director of Inclusion Advisory Projects at the Inclusion Factory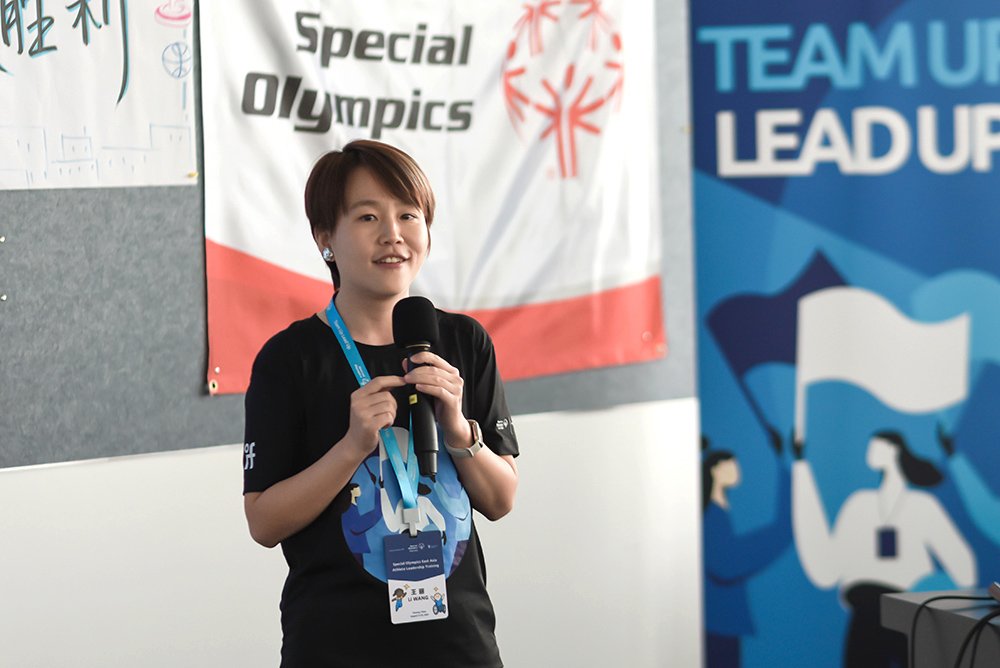 "I was responsible for participant registration and coordination during this event, contributing in my own humble effort to the Special Olympics cause. It's been one of the most meaningful moments in my life. I believe that through our collective efforts, everyone can find their place in society, become courageous leaders who speak up, and bring positive change to the world."
——Volunteer Mu Yang, Freshman at Capital University of Economics and Business in Beijing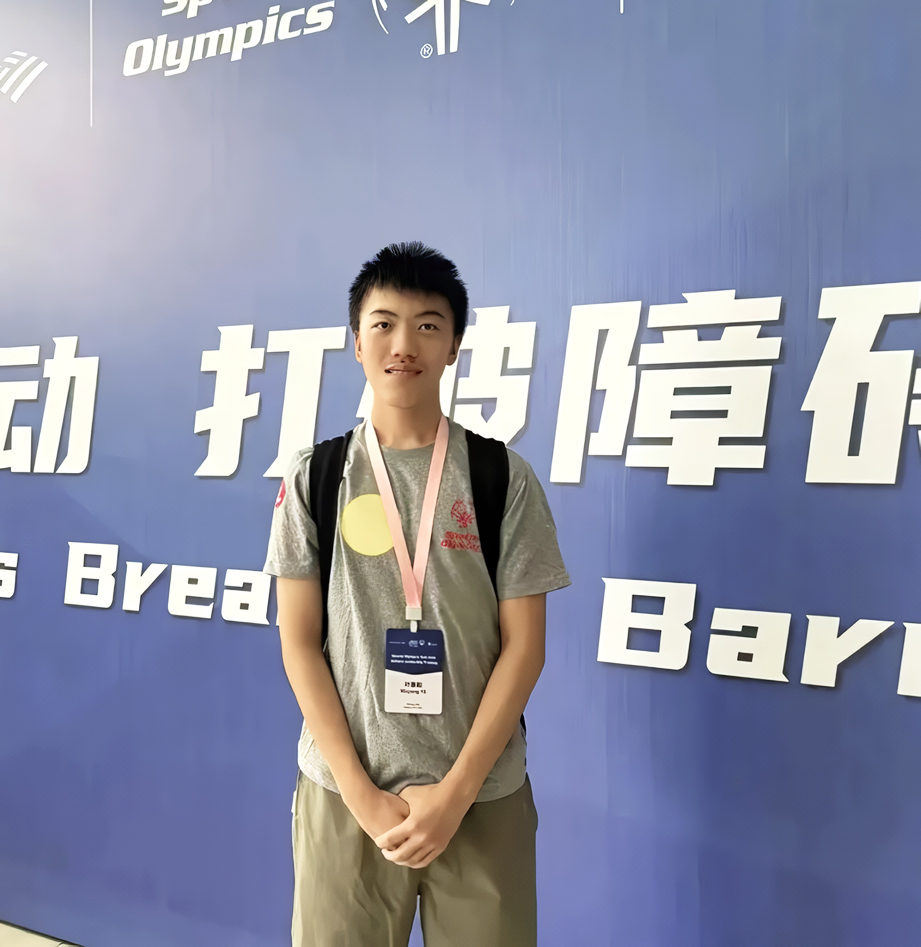 "Dear guiding teachers, your support and timely guidance are immensely valuable. Support helps our Special Olympics athletes face challenges and difficulties with greater composure, courage, and strength to solve problems, instilling in them confidence and motivation. Support is also mutual; guiding teachers equally need support from Special Olympics athletes. Support is the key to building healthy, trusting relationships with each other."
——Cao Yiju, Vice President of Organizational Development, East Asia Region, Special Olympics International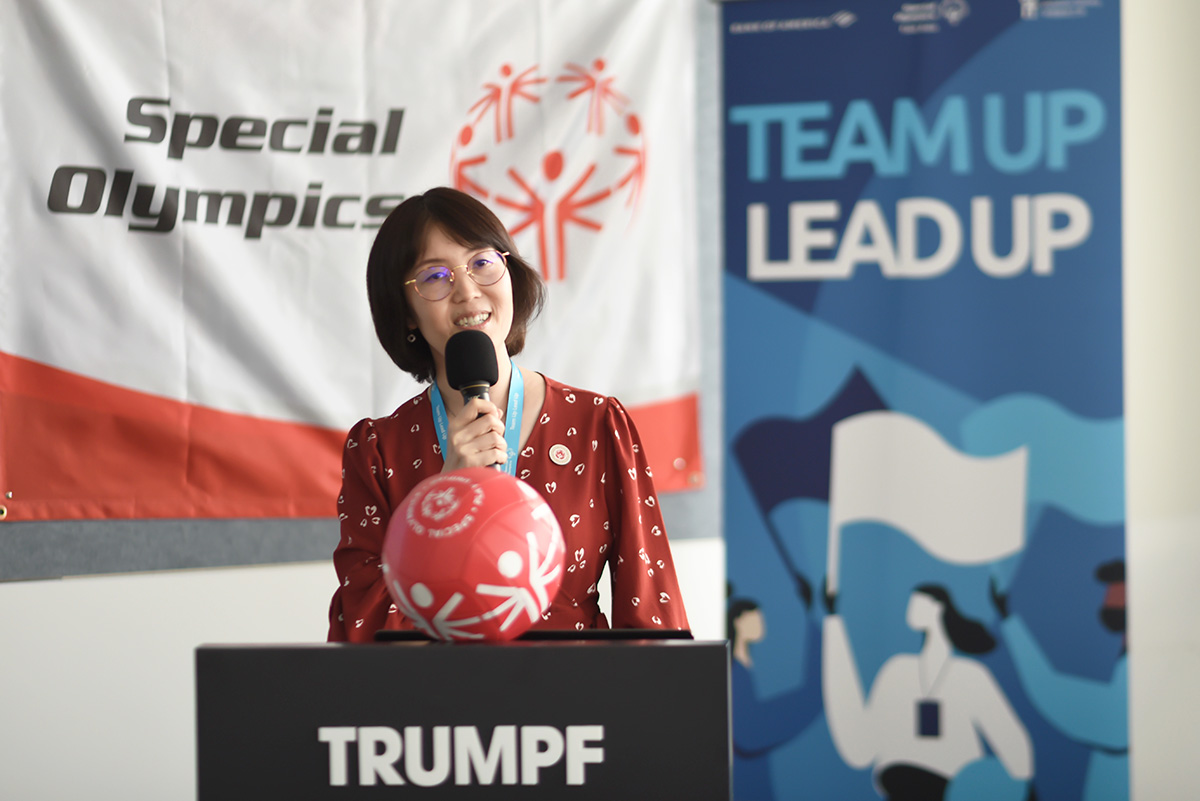 The Special Olympics athlete leadership training left participants with numerous takeaways, making it an unforgettable experience. Everyone embraced this opportunity for joyful growth, inspiring diverse leadership styles and collectively enhancing foresight, understanding, and judgment.
Participants benefited from high-information, easily comprehensible, and impactful training activities within an engaging and interactive atmosphere. The visit to Taicang will empower everyone to become learners who embrace new ideas and value change, fostering efficient leadership to pioneer a new era of inclusion together!
https://inclusion-factory.com/wp-content/uploads/2023/11/特奥会02-1020493.jpg
800
1200
Forest Leung
https://inclusion-factory.com/wp-content/uploads/2023/11/Inclusion-Factory-logo-titled.svg
Forest Leung
2023-11-09 15:19:42
2023-11-09 15:21:12
Successful Leadership Training for Special Olympics Athletes Held in Taicang, Pioneering a New Era of Inclusive Collaboration