Grateful Encounters | New Job Illuminating Invisible Wings: Fulfilling Inner Dreams and Self-Worth
On September 1, 2023, Xu successfully completed the labor contract signing at Brose, transitioning from being an employee at Inclusion Factory to being a member of Brose. This marks a fresh start in his personal career journey and signifies a significant breakthrough in promoting inclusive employment projects between Inclusion Factory and Brose, showcasing the fruits of their collaboration.
Thanking Brose for Ongoing Support
Brose has been dedicated to providing an ideal working environment and facilities to meet special needs and ensure smooth operations. They not only offer opportunities and facilities but also encourage mutual understanding and support among employees, creating an inclusive and diversity-respecting work environment. By nurturing a culture of kindness and inclusivity, they genuinely assist colleagues with disabilities in integrating into the workforce.
The Team Atmosphere in the New Environment
Brose Restaurant is jointly operated by Brose and Good Auntie (the restaurant service contractor), with both parties' managers serving as co-responsible persons for the restaurant. In daily operations, there are no differences in tasks or interactions among everyone; there's no form of differential treatment.
Weekly meetings are held on Wednesdays where the restaurant rewards outstanding performance by the Aunties and provides corresponding penalties (like performing in a show) for tardiness or insufficient work, without involving harsh criticism. On special occasions such as "5.20", the Aunties receive red envelope treats. Managers also apply to the company for funds to recognize the Aunties' excellent performances.
The Aunties typically exhibit high levels of patience, seldom resorting to loud scolding or impatience. They approach their work and customers with a friendly and professional attitude, creating a comfortable and enjoyable dining atmosphere at the restaurant.

Xu's Work Experience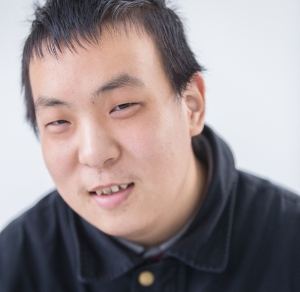 In the blink of an eye, it's been a month and a half since I started my internship at Brose. Firstly, I consider it fortunate to join Brose and become a part of the restaurant staff. I'm especially grateful to the original Inclusion Factory for recommending me to Brose, which led me to meet the restaurant manager Chen and then to work alongside Auntie Ni.
From feeling nervous and unsure at the start, not knowing if I could do well, to now feeling confident and capable of handling it, it's been quite a journey. I owe a lot to Auntie Ni and Manager Chen for their patient guidance and understanding along the way. The friendly atmosphere at Brose Restaurant helped me overcome my initial fear of the unfamiliar environment.
I feel fortunate to be part of this united, progressive, and cohesive restaurant, learning and living within this large family of dozens of people. I've experienced the kindness and approachability of the Aunties, as well as the mutual care and encouragement among colleagues. Especially, the restaurant manager Chen and the outsourcing manager Yi have given me a sense of warmth, making each day fulfilling.
Here, I've not only learned the basics of working in a restaurant but also seen my own values and direction in life. I understand that by constantly striving to improve myself, staying positive, confident, and grounded in doing every task well, I can better reciprocate their care, as well as the patient nurturing from the trainers at the Inclusion Factory. Once again, heartfelt thanks to all of you. I believe that with more communication, care, and tolerance, coupled with my relentless effort, tomorrow will surely be better.
Words from Parents
As parents, witnessing your gradual transformation at Brose, what you're shedding isn't just your own sweat and labor, but also the gradual opening of your once closed heart. Little by little, you're thriving, growing stronger. We are immensely proud of you and though the road ahead might be filled with challenges or applause, or it might be mundane or exceptional…
We want to tell you, no matter how big the difficulties, we hope you remain brave, strong, confident, and proactive. Have an open heart, be kind, and grateful, facing everything calmly, carving out your own path in the vast sky ahead!
Realizing Personal Value and Dreams
"Another friend has graduated, congratulations to Xu. Thanks to Brose and all my colleagues, it's your efforts that have provided a different future possibility for a young individual. Looking forward to more friends graduating from the unique school of the Inclusion Factory, stepping into a broader world."
——Jia Ying, General Manager of the Inclusion Factory
"Xu is our new colleague, and we have high hopes for Xu. He will have a stable and promising future here at Brose. We also hope that he adapts well to this new environment."
——Catherine, HR Manager at Brose
Employment opportunities and support for individuals with disabilities are crucial indicators of societal progress. By providing equal job opportunities, reasonable work environments and facilities, as well as offering training and career development prospects, we collectively build an inclusive society. These efforts not only assist individuals with disabilities in realizing their value and dreams but also infuse our society with more creativity and vitality. Sincere thanks to Brose for its support and attention to the Inclusion Factory!
https://inclusion-factory.com/wp-content/uploads/2023/11/封面.png
485
600
Forest Leung
https://inclusion-factory.com/wp-content/uploads/2023/11/Inclusion-Factory-logo-titled.svg
Forest Leung
2023-11-10 09:50:40
2023-11-10 09:56:11
Grateful Encounters | New Job Illuminating Invisible Wings: Fulfilling Inner Dreams and Self-Worth