Our First Order! Bakkavor Bread, Delivered to Your Doorstep by Inclusion Factory
Have you heard of Bakkavor Bread? It's a highly acclaimed bakery brand and a supplier to renowned groups like Starbucks. Their bakery factory store in Taicang has become a prominent destination, with a constantly bustling buying area, showcasing its popularity.
We're honored to have officially partnered with Bakkavor, starting to sell their bread and providing doorstep delivery services, with the delivery personnel being our factory's employees with intellectual disabilities.
"Light, Love, and Bread Delivered to Your Doorstep by Inclusion Factory"
100% from Bakkavor Factory in Taicang
This project is led by our partners with disabilities who take charge of assembly and packaging. Through professional training from our disability support team, they've become skilled and reliable delivery personnel.
Inclusion Factory has been committed to promoting inclusive employment opportunities for individuals with disabilities. With this new business initiative, we aim to create a platform where our partners with disabilities can directly interact with customers and showcase their abilities. Simultaneously, we're eager for this project to support our partners with disabilities in stepping beyond the factory, allowing them to understand a broader society and enabling others to see and understand them better.
Let's join forces for this project!
Scan the QR code to follow our official account and order Bakkavor Bread anytime.
Thank you wholeheartedly for supporting the "Light, Love, and Bread" project.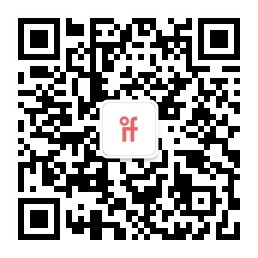 As this project is in its initial stage, deliveries are currently available only to business addresses within Taicang city area.
https://inclusion-factory.com/wp-content/uploads/2023/11/封面22.png
600
600
Forest Leung
https://inclusion-factory.com/wp-content/uploads/2023/11/Inclusion-Factory-logo-titled.svg
Forest Leung
2023-11-09 11:53:55
2023-11-09 11:59:08
Our First Order! Bakkavor Bread, Delivered to Your Doorstep by Inclusion Factory