Get Inspired by Schaeffler and embrace your company`s CSR!
Every year, we take our employees to visit our customer factories and let them experience the most advanced corporate working environment. But even more importantly, we want to let our employees understand, that the products processed by our company, will eventually be sent to other factories, where they become final products. We want them to see, that what they make in our factory is actually installed into a real car.
Schaeffler employees are doing a presentation about their company
Schaeffler is a partner of many companies in the automobile manufacturing industry, its main focus is on engines, transmissions and chassis systems. On average, about 60 parts of every single car in the world were made in Schaeffler.
Schaeffler is not only a leader in advanced technology but also a role model for a sustainable supply chain. One of the ways to prove this is by purchasing services from social enterprises and thus supporting people with disabilities to obtain equal employment rights. Schaeffler outsources some simple parts to Inclusion Factory for processing, giving this complex supply chain a much bigger social value. If factories like Schaeffler didn`t have a sense of corporate social responsibility, 31 employees with intellectual disabilities in Inclusion Factory would not be able to get employment.
Thomas Maurischat,Global BU leader of Wheel Modules

"Quality was never an issue."
I was already introduced to "Lebenshilfe Offenburg" as a young engineer in Germany. I visited their facilities that supported our production plant and was very impressed by how many innovative, yet simple processes were created to ensure everything worked well, in line with our production needs. Then a few years ago, I found out that such facilities and needs existed in Taicang as well. Our Schaeffler team visited Inclusion Factory and we agreed to give it a try. It proved to be the right decision and we have been in close cooperation ever since.

The Inclusion Factory helped us by taking over some of our own workload, which allowed us to focus on more complex tasks at hand. Quality was never an issue. Inclusion Factory has been fully compliant with our supplier requirements and offered excellent services throughout.

It makes me happy to see that we can receive such services, while being able to give back to the society and offer real jobs to individuals with special needs. This follows our commitment towards corporate social responsibility and gives our team the personal satisfaction of being able to make a difference in people's lives and our community.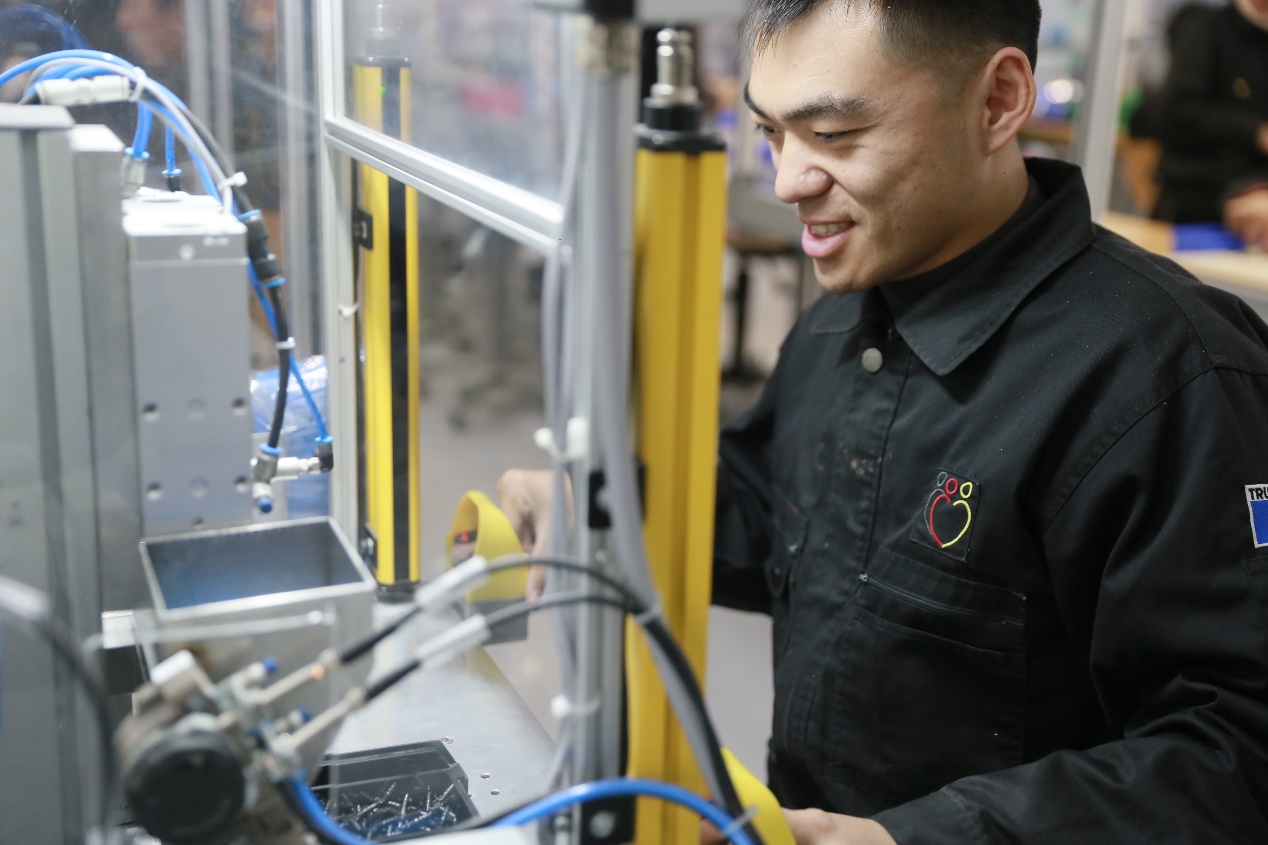 Dapeng, one of the employees of Inclusion Factory, is a big fan of cars. Although he cannot has his own car as some other people have, he still feels very proud – every time a German brand car is manufactured, there is a part that comes from his hands. Compared to owning a car, isn`t making a car even cooler?If you also want to become a socially responsible company like Schaeffler by outsourcing part of the production work to us, please contact us.
https://inclusion-factory.com/wp-content/uploads/2020/10/image3-scaled.jpeg
1920
2560
Forest Leung
https://inclusion-factory.com/wp-content/uploads/2022/09/Inclusion-Factory-col.svg
Forest Leung
2020-10-22 15:29:10
2020-10-22 15:30:49
Get Inspired by Schaeffler and embrace your company`s CSR!