Heart Story | From Avoidance to Confrontation, a Child's Journey of Growth
Heart Story | From Avoidance to Confrontation, a Child's Journey of Growth
To gain a better understanding of the employees at the Inclusion Factory, we have developed a special series called "Heart Story" to showcase and share their personal journeys. Through interviews with family members that trace back to the roots, we can learn about the employees' development process and their families' emotional journey.
Wang Weihong is the mother of Chou Qingyang, an employee at the Inclusion Factory and one of the core parents of the "More Alike Than Different" family support group. Since Chou Qingyang joined the Inclusion Dactory two years ago, what changes has this experience brought to himself and his family?
In the following self-narrative, Wang Weihong shares her story.
Is it because we spoil our children that they develop autism?
Chou Qingyang was born in 2003. At the time of his birth, everything was normal, but when he started attending kindergarten, he always liked to run out of the class on his own. There was even a time when he disappeared in the blink of an eye at a small commodity market. In kindergarten, he would make noises and his teachers suggested that we take him to a hospital in Shanghai for a checkup. Later, he was diagnosed with mild autism.
When we first learned of the news, it felt like our world had come crashing down. I would cry alone every night because we later found out that intervention for autism in later stages is not as effective. We also felt immense psychological pressure as a family, and we were hesitant to tell others about our child's condition. We even questioned whether we had somehow spoiled our child. However, Chou Qingyang is not like the autistic children we see on television who cannot speak and have poor cognitive abilities. He has a good understanding and can do simple addition, subtraction, multiplication, and division. His main symptom is his inability to sit still, and he needs to release his energy through constant jumping and making noises. Perhaps this is why he has grown to be 1.88 meters tall.
Qiu Qingyang only attended regular elementary school until sixth grade. The most difficult part during his elementary years was actually facing the attitudes of other classmates' parents. Initially, many of his classmates didn't have much concept of autism and were willing to play with him, but many parents would warn their children after hearing about his condition. After graduating from elementary school, Qiu Qingyang stayed at home while I found a job nearby to be able to come home and take care of him more frequent. At that time, he would talk to me about things that happened in kindergarten and it wasn't until he was 18 and started working at the Inclusion Factory that things began to change.
What else can work bring besides money?
After working at the factory for almost two years, the biggest change in Qiu Qingyang was that he talked a lot more when he came home. He would share with me about who was having conflicts at the factory and his impressions of certain people. He even got the phone number of the company's shuttle bus driver and I once overheard him chatting with the driver who said he was playing mahjong, haha.
After Qiu Qingyang received his first paycheck, he went to a cake shop and bought me a small cake, which I still remembered till this day.
Recently, the trainer made some work plans for him. Qiu Qingyang and I agreed that if he gets 15 five-star ratings per week, I will take him out for a steak. These 15 five-star ratings are arranged in this way: for example, if a class is required to complete 200 products, they will receive one five-star rating upon completion. He was thrilled when he received the stars in the second week and immediately called me from the factory.
During the recent COVID-19 outbreak, we were all infected, and Qiu Qingyang kept asking me when he could return to work. The routine work at the factory is suitable for him because people with autism tend to exhibit repetitive behaviors and prefer to complete tasks step by step. His favorite product to make in the factory is welding parts.
This reflect the beginning of a child's growth when they face challenges instead of avoiding them.
After my child started working at the factory, my attitude towards him changed. I used to feel ashamed and tried to hide Chou Qingyang whenever possible, fearing that others would judge him. However, I soon realized that being open and honest about his condition was vital in promoting acceptance and combating discrimination. I learned that hiding him away could actually exacerbate the issue, and so I began to adopt a more open approach with others.
My intention is not to seek sympathy, but rather to raise awareness and promote understanding that children like Chou Qingyang are capable of living independently, earning wages through their labor, and supporting themselves. It is important to recognize their potential and provide them with equal opportunities to thrive in society.
As an example, in our residential area, when the health code was introduced for entry and exit, I approached the security guard and explained that my child has autism and that I am teaching him how to scan the code, which may cause his movements to be slower than usual. Although the security guard understood, some people in the community gradually began to avoid communicating with us. However, I didn't let it affect me as I remained committed to promoting understanding and acceptance of my child's condition.
Connecting with other parents at the factory has been a great source of support for me. For instance, I observed that Chou Qingyang sometimes struggled to stay on task at work, and I wasn't sure how to address it. However, after speaking with Li Rong's mother about the issue, I came to understand that slacking off can be a challenging behavior to address for children with intellectual disabilities. This exchange of experiences and insights helped me better navigate and support my child's work performance.
In many cases, we teach individuals with intellectual disabilities through step-by-step instruction, and they follow accordingly. However, when it comes to slacking off, we have found that it can be a sign that they are developing their own awareness and strategies. As such, if our child occasionally slacks off, we actually see it as a positive sign. Building relationships with other parents and engaging in conversations with them has proven to be an invaluable resource for me as a parent, providing me with insight and support on this journey.
Currently, the most challenging aspect of raising my child is sex education. To help Chou Qingyang learn about this topic, I paid for relevant classes, and his main takeaway was the importance of "privacy" and performing behaviors related to privacy in private spaces. However, he still sometimes forgets this lesson. I also attended a sex education class for parents, which was organized by "More Alike Than Different", where I learned that open discussion of private parts with our children is essential for better communication with them. This realization has been critical in my journey as a parent, and I believe it will help me navigate this challenging topic more effectively.
However, it can be challenging to determine whether a person with intellectual disabilities is engaging in harassing behavior towards others. While a typical individual may glance at someone they find attractive, they will often avert their gaze when making eye contact. However, individuals with intellectual disabilities may not understand the need to avoid staring, and their intentions may be purely innocent. As a result, their behavior may differ from what non-disabled individuals consider appropriate.
Looking back on the past 20 years of taking care of my child, is it a wonderful journey?
Despite the difficulties we faced, I am proud of how far we have come. Raising a child with autism has been a constant learning process and has challenged my perspective on many things. Through it all, I feel like I have grown as a person and as a parent.
Yao's father, another parent of an employee, shared, "Having a child with autism, when I look back on the past 20 years, I feel like I've lived a more fulfilling life than others."
I believe this statement shows resilience and optimism in the face of challenges. Despite the difficulties of raising a child with autism, you have developed the strength and skills to handle whatever comes your way. It's important to recognize and celebrate your growth as a parent and as a person, and to continue to have a positive outlook on the future.
Reflecting on the past, I feel that my hopes and aspirations for my child have been met – he is now able to work and take care of himself. Although I still have concerns about his future, particularly whether he will be able to form a family, if he can, I hope he finds someone to share his life with. After all, I am also growing older and want to see him live a happy and fulfilling life.
Post-interview:
After conducting the interview with Wang Weihong, we were struck by the remarkable growth of Chou Qingyang within the factory, as well as the unwavering companionship and dedication of his mother throughout his upbringing. This backdrop inspired the establishment of the "More Alike Than Different" family support group, which aims to provide a platform for young people with intellectual disabilities and their families to seek mutual support and opportunities for growth.
In the future, "More Alike Than Different" aims to organize various types of events such as baking, sports, and art, among others. We hope to encourage more parents to join and share their experiences and thoughts, creating a platform for young people with intellectual disabilities and their families to grow together and gain new perspectives.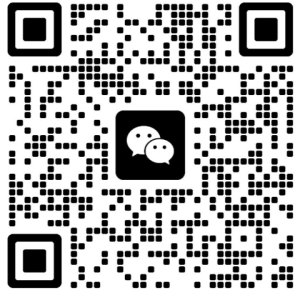 Join us to explore the beauty of "More Alike Than Different"
To learn more, please scan and contact MuMu.
https://inclusion-factory.com/wp-content/uploads/2023/04/008.png
810
1080
if-edit
https://inclusion-factory.com/wp-content/uploads/2022/09/Inclusion-Factory-col.svg
if-edit
2023-04-06 17:41:30
2023-04-07 12:18:09
Heart Story | From Avoidance to Confrontation, a Child's Journey of Growth