The endless strive towards common prosperity, 17 Enterprises won the CSR award
2020 has been challenging for the economy and the society as a whole, and still we have had some great achievements Despite the fact that 2021 was no different, we are proud and happy to say that this year's achievements are even bigger.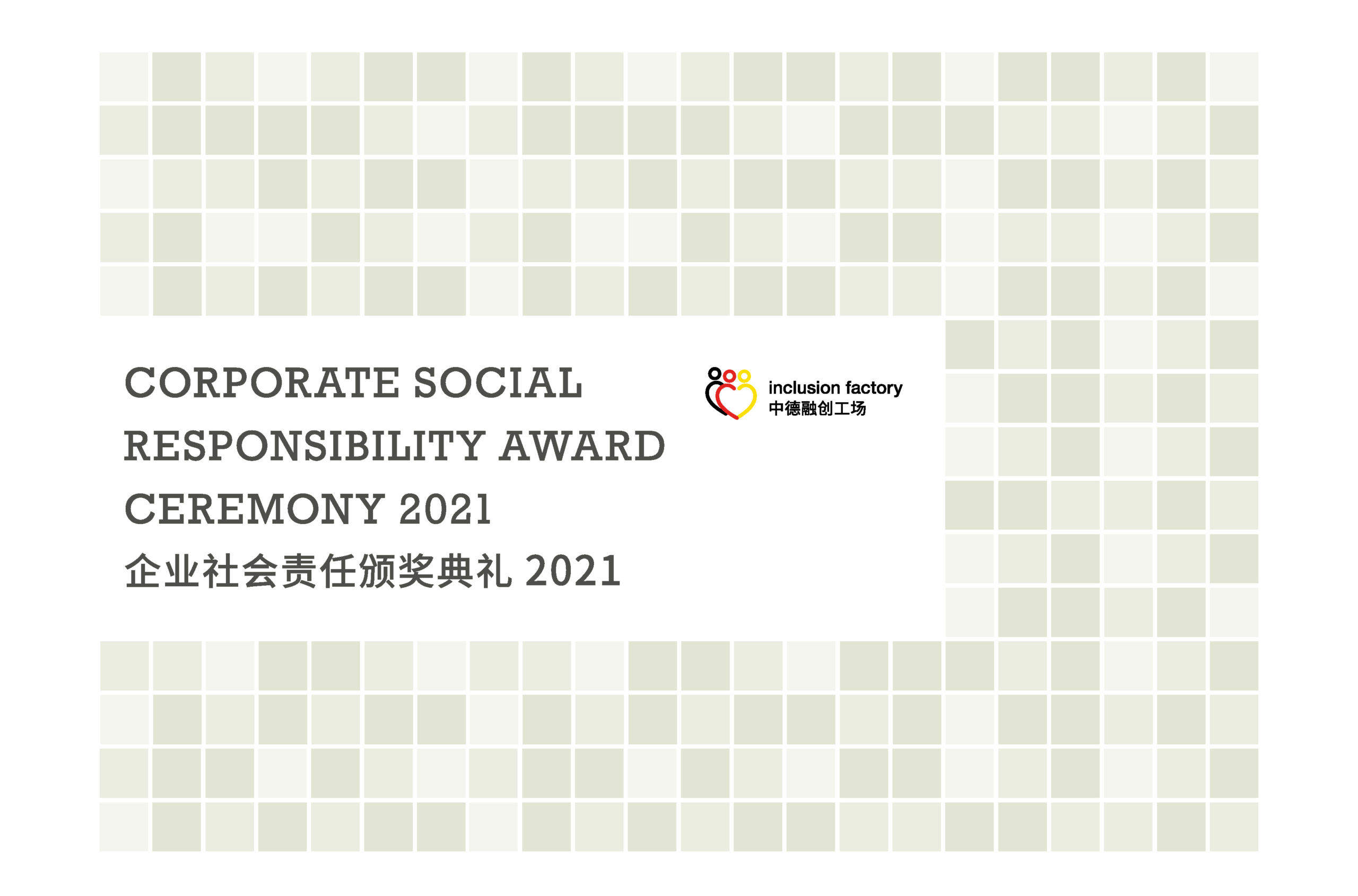 Today our headcount is 64 employees, 12 more than same time last year.

This year's focus for us was awareness-raising and education, We conducted 10 Disability Awareness seminars, held 5 open days, and certified 6 students in our Social Inclusion Academy.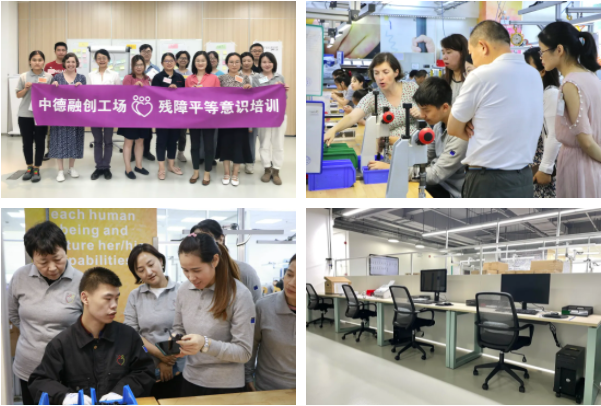 We started diversifying our services by establishing an administration center where people with disabilities are doing office tasks.
And the highlight of the year is that finally our employees and their families have their own family support group, established by them – for them with support from us.
▲Yao Yunwei
More Alike Than Different Family Support Group Initiator
All of this is only possible because of the support from all sectors of society.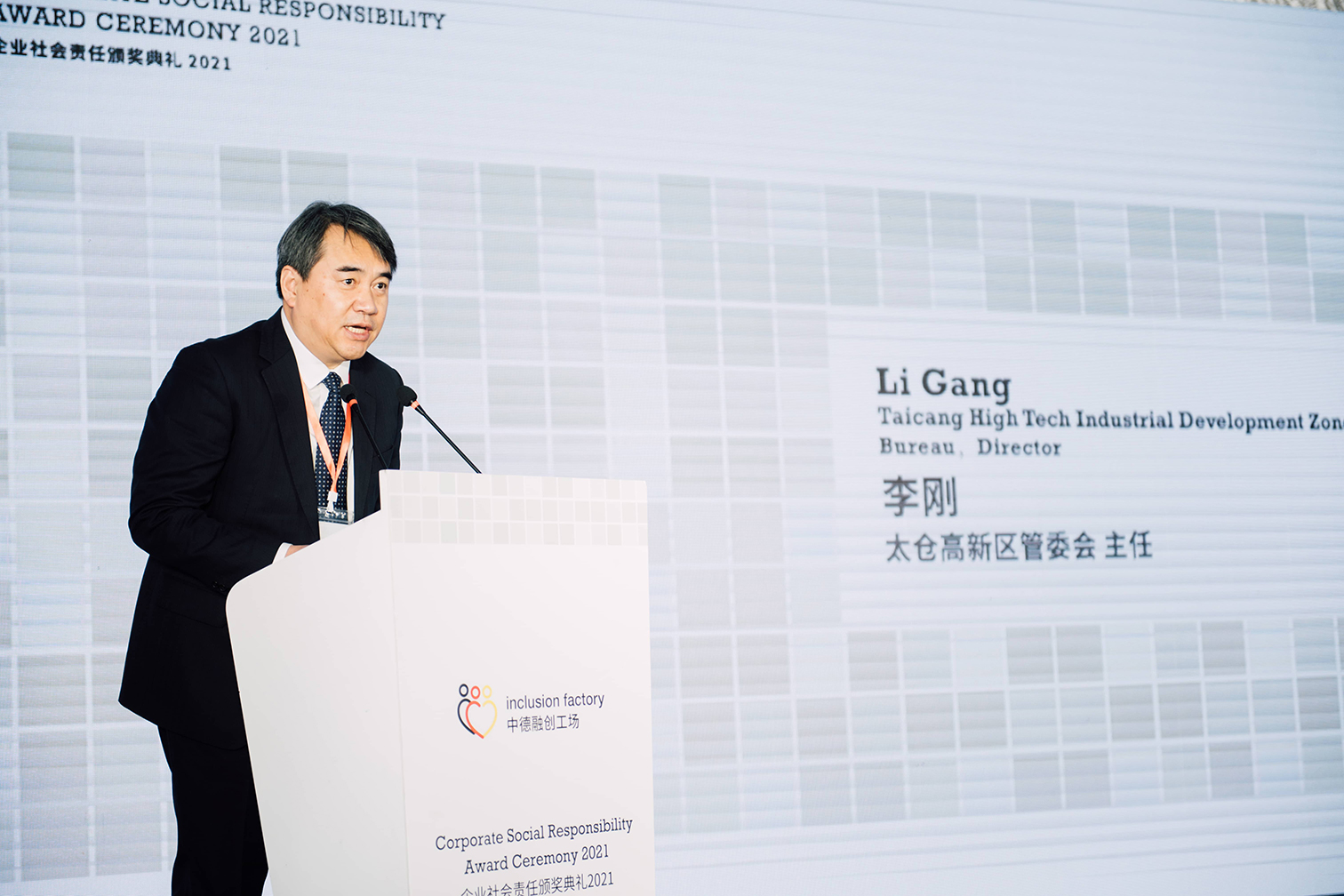 ▲Li Gang
Taicang High Tech Industrial Development Zone
Director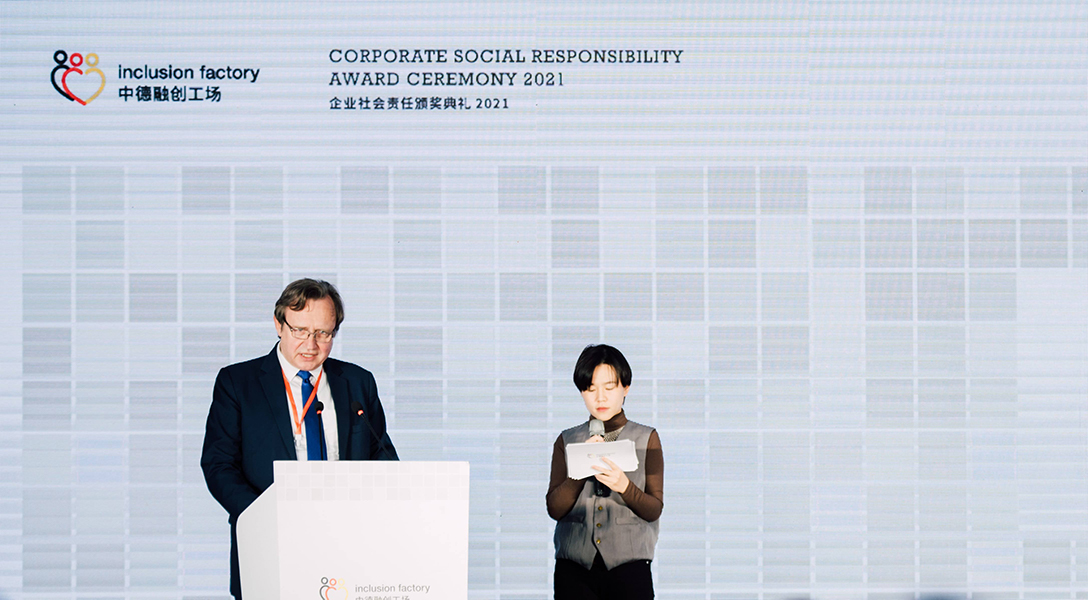 ▲Andrzej  Wojcikowski
Inclusion Factory
Board of Directors,Chairman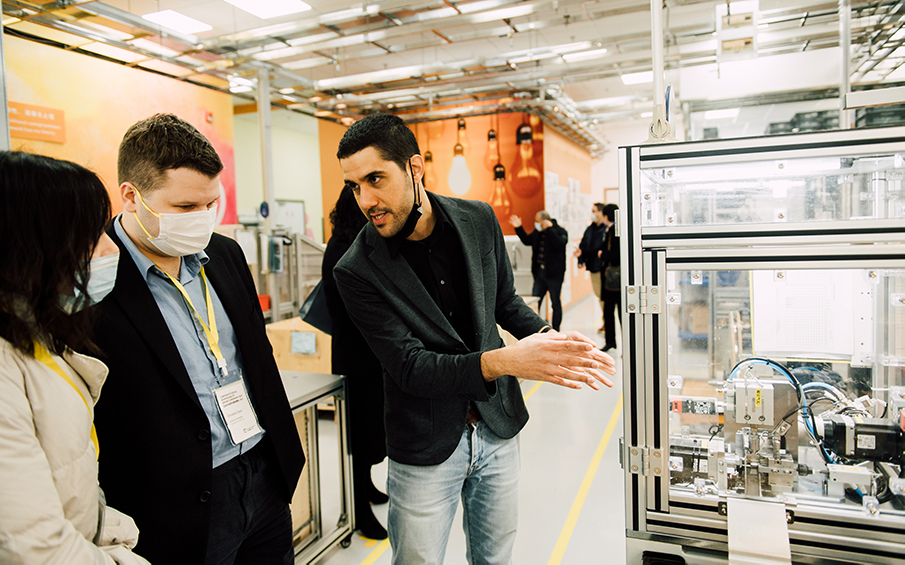 Our theme for this years' ceremony is public welfare and it consists of 6 different categories: Long Standing Supporter Award、Sustainable Supply Chain Award、Professional Empowerment Award、Capital for Good Award、Impactful Education Award、Hidden Champion Award.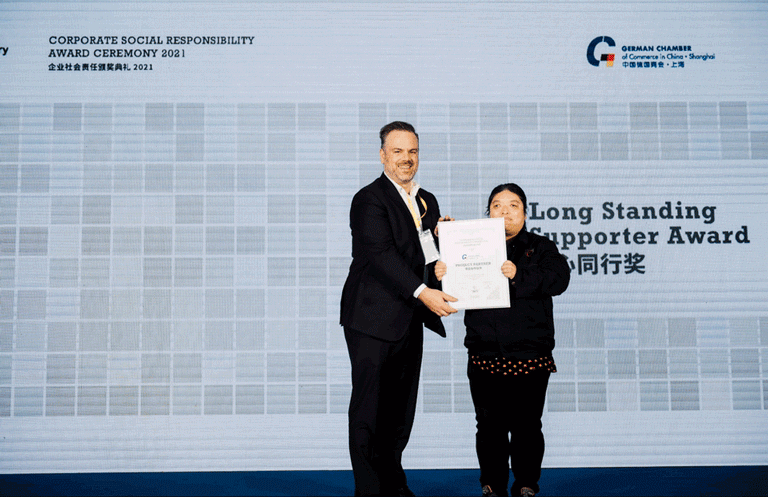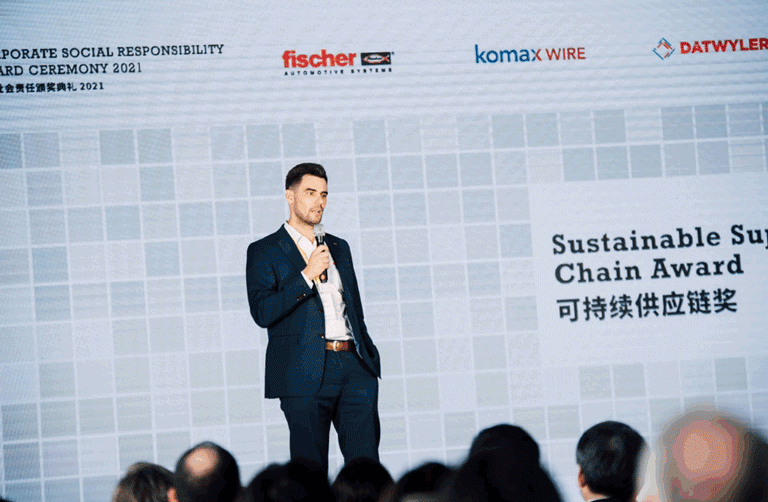 Long Standing Supporter Award
German Chamber of Commerce in China | Shanghai
Professional Empowerment Award
ECOVIS Ruide
Fangben
Professional Empowerment Award
Inktale Shanghai
Windoyen
YALOM LOGISTICS
Easy Trans Logistics
Data Direct
Capital for Good Award
Ilona
Atlas Copco
Sustainable Supply Chain Award
Fischer
Komax
Datwyler  
Sustainable Supply Chain Award
IKEA Components (China)
TUENKERS
EJOT
Impactful Education Award
Taicang Special Education School
Hidden Champion Award
IMS Gear:Ms. Michelle Qian, Ms. Lucy Zhang, Ms. Yvonne Zhu, Mr.  Yangbo, Mr. Wu Jianping, Mr. Wu Jianping, Mr. Chen Sunwei, Mr. Zhu Huiguo, Mr. Xie Meng, Mr. Liu Shuanniu, Mr. Ni Siyi, Mr. Cao Jian, Mr. Wang Gang, Mr.  Gu Lingfeng, Mr.  Zhu Dan.  
Brose :Mrs. Catherine WU
Since we met Catherine 5 years ago, she has been continousely looking for ways to support the Inclusion Factory and Brose has been sponsoring Inclusion Factory's activities since the beginning of 2019 and providing production and processing projects since 2020. This year Catherine took another step further toward social inclusion.
We of course are not planning to stop here of course and with the common prosperity targets that China had set for itself, we have many more things that we can do to further bring people with disabilities into the society.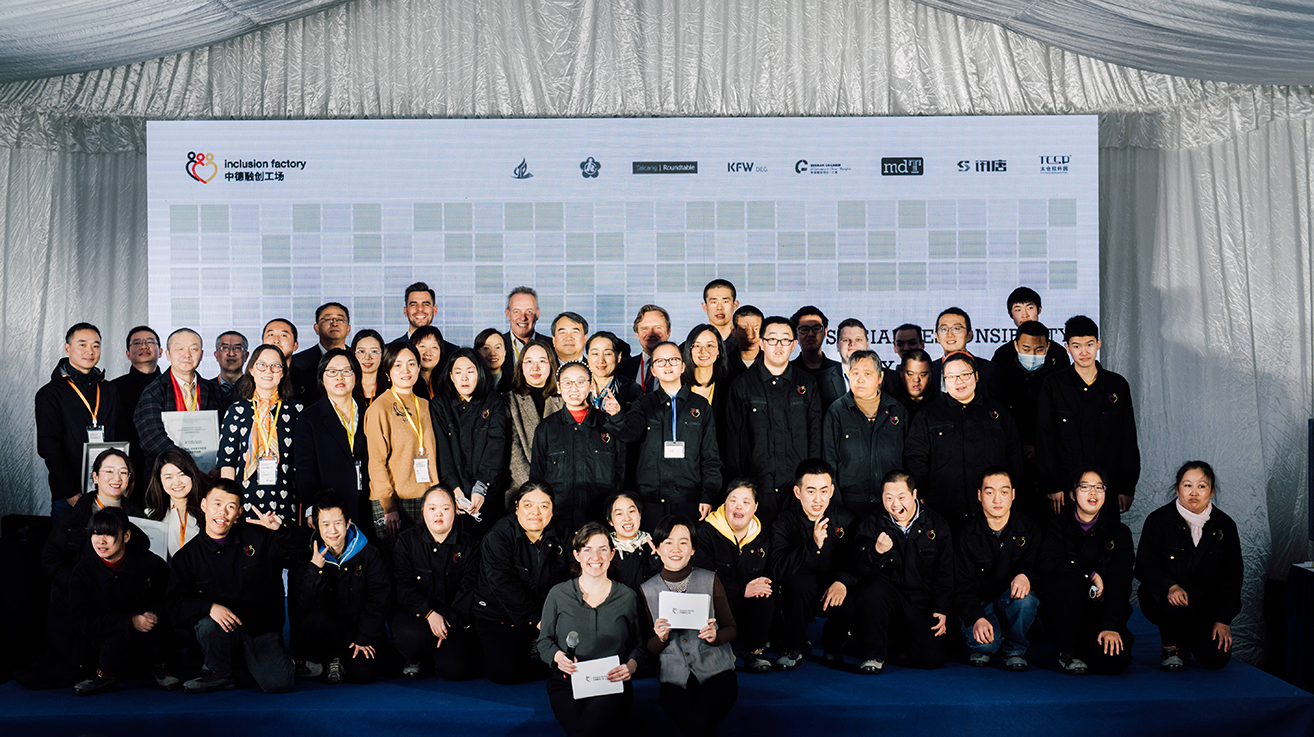 We hope that in our journey for building an inclusive society-
We can have you by our side.
– Special Thanks –

Translation is supported by Inktale Shanghai.