Big Movement in Tireless Small Steps
The following article was written by Inclusion Factory's Board Member and initiator, Mr. Erik Breslein, Managing Director of Zollner Electronics Taicang, and was published in Zollner's Group Global newsletter.
An appeal for social engagement from Erik Breslein, Managing Director of Zollner China. In spite of some resistance, he helped create the Taicang Inclusion Factory, a workplace for People with Intellectual Disabilities. It has been emulated in the meantime.
Dear Readers,
I thought about this for a long time, how I should write such an article: the story of the founding of a workplace for People with Intellectual Disabilities
in China, the first one ever in the country. Eventually I decided not to write technologically and factual for a change and share with you my personal experiences. Why? I'll tell you at the end of this article.
The Idea
Thilo and I have known each other for many years. He was the Chairman of the "TRT Taicang Roundtable", where German Managing Directors met with the Taicang City Government once a month for an exchange. In 2014, Thilo and I went to dinner after such a meeting, and somehow we both, independent of each other, had had an idea in our heads to found a workplace for People with Disabilities in Taicang.

Both of us had our points of contact with social institutions in our youth. For me it was through an earlier female friend with the Theodor Fliedner charitable foundation in Mülheim an der Ruhr. She was a caregiver there for residential homes for
People with Disabilities. How beautiful was the merrymaking together…
And now?
An idea alone is known to be not enough, so Thilo said: "Let's strew the topic out at the TRT Roundtable, maybe someone wants to join us." No sooner said than done, we quickly became five. Then came weeks of hours-long meetings together until we had something of a common thread in our first concept
draft. One thing became pretty clear at the beginning: without the support of the local Chinese authorities, we could never pull off such a project.
The path to the Mayor and the Chinese Communist Party
"What do they want…?" was the first response of party officials. Jesicar, a General Manager of a German company in Taicang, and a member of our team, had her hands full as the only Chinese person to impart our idea. But somehow, after several hours-long meetings, the knot broke and the whole thing took off.
They put us into contact with the China Disabled Persons' Federation (CDPF). There are about 85 million People with Disabilities in China, including, for example, someone who has just 50 percent vision in one eye. Just about 12 percent of these people actually have physical impairments because they need to sit in a wheelchair or require walking aids.
The founding…but where to find the start capital?
The government gave its green light, so nothing else stood in the way of founding the company. The five of us created a so-called Limited company in 2015 with all of us as volunteer members of the Board of Directors. We voted Thilo to be the Chairman of the Board.
But the challenge to source capital was giving us headaches. Jesicar, however, managed to get a subsidy from the Taicang government. Thilo entered into negotiations with KfW Germany to obtain credit worth over 1.7 million Euros. We each took on part of the work, Jesicar and Thilo fought on the legal and financial fronts, while Dietmar and I focused on the setup of production. Steve came in later, and took on training issues and integrated People with Disabilities
into his own company.
Who is the leader?
All of us do the job of Member of the Board of Directors on a volunteer basis and without compensation outside of our normal job activities.
So we knew we needed external help for further development of the workplace for the handicapped.
Through an abundance of luck we found Nadav, whose wife studied in Beijing at the time. He was given the post of General Manager, and soon after, Marina, Nadav's wife, a social worker with vast experience working with People with special needs also joined the team.
Like the rest of our employees, they receive customary market rates of pay. Our employees receive the same monthly wage as do Zollner Taicang employees in accordance with statutory provision and the market average.
We also profited immensely from the experience of Lebenshilfe e. V. in Offenburg. Achim, the Managing Director there, placed some of his employees, who
spent half a year in Taicang and trained Nadav and his team in how to work with People with Intellectual Disabilities.
And today…
…The Taicang Inclusion Factory stands on solid economic ground, thanks in the meantime to donations from fellow Chinese citizens.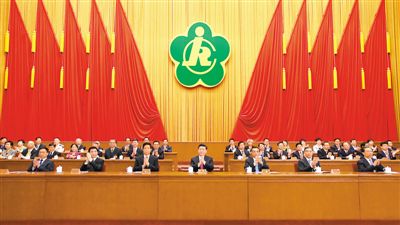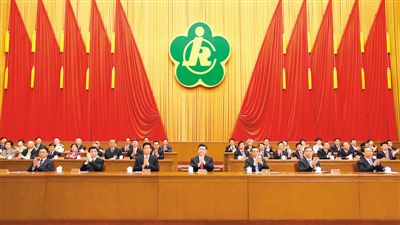 Since Head of State Xi Jinping, General Secretary of the Communist Party of China, called for promotion of cooperation for the Inclusion of People with Disabilities about three years ago, the Taicang Inclusion Factory is seen as a showcase project in the entire country. Thus, just a short time ago, another workplace for the People with Intellectual Disabilities
was founded in its image by by Flex (formally Flextronics) in Zhuhai, Guangdong province.
We give about 50 employees a 'home', were they able to be awarded several contracts from companies and have also achieved the same level of function and technology as every other international company.
The Corona crisis affected us, too, but I believe we'll come out of it with just black eye. It was hard for our employees not to be allowed to work during the lock down. The urge was great to once again take up a screwdriver together. Luckily we were able to resume regular operations again in May of 2020.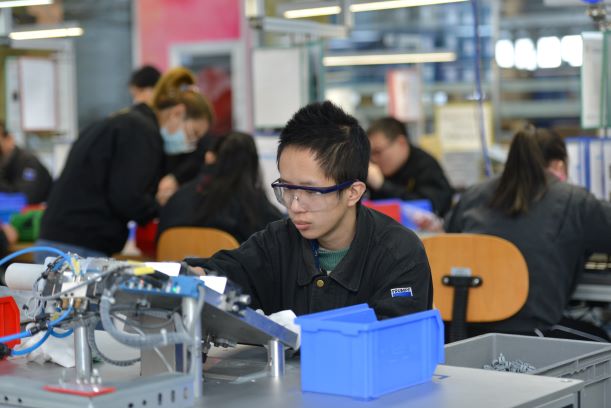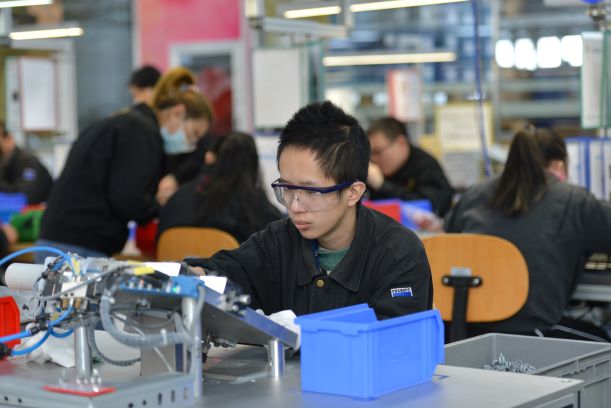 From my experience with this project I would like to encourage you all:
"Come together and do something good, even when it's only a small thing!" It makes no difference whether you are engaged in a sports club or volunteer firefighting, or even taking over the weekly shopping for the sweet grandma across the street or something else.
A lifetime's experience
I will be honest, we Directors reached in all phases of setting up of the workplace for the People with Disabilities places where we didn't have a clue how to continue. Some hurdles seemed too high, and doing it in a foreign country. However: We did it! Together – because we stayed together!
And that is my message: If each and every one of us contributes just a small amount, it is the big picture that counts in the end.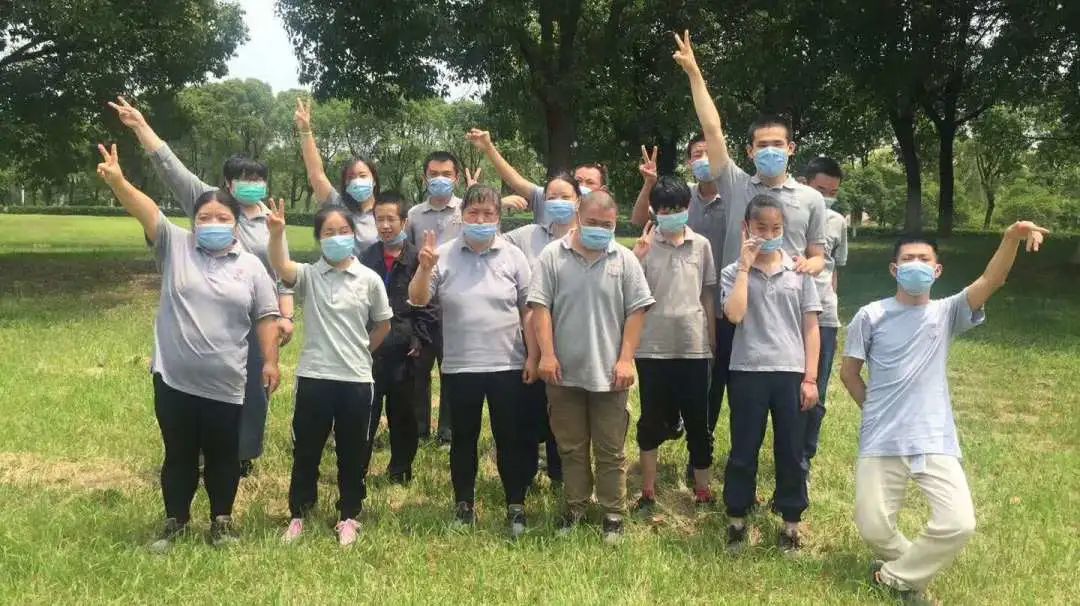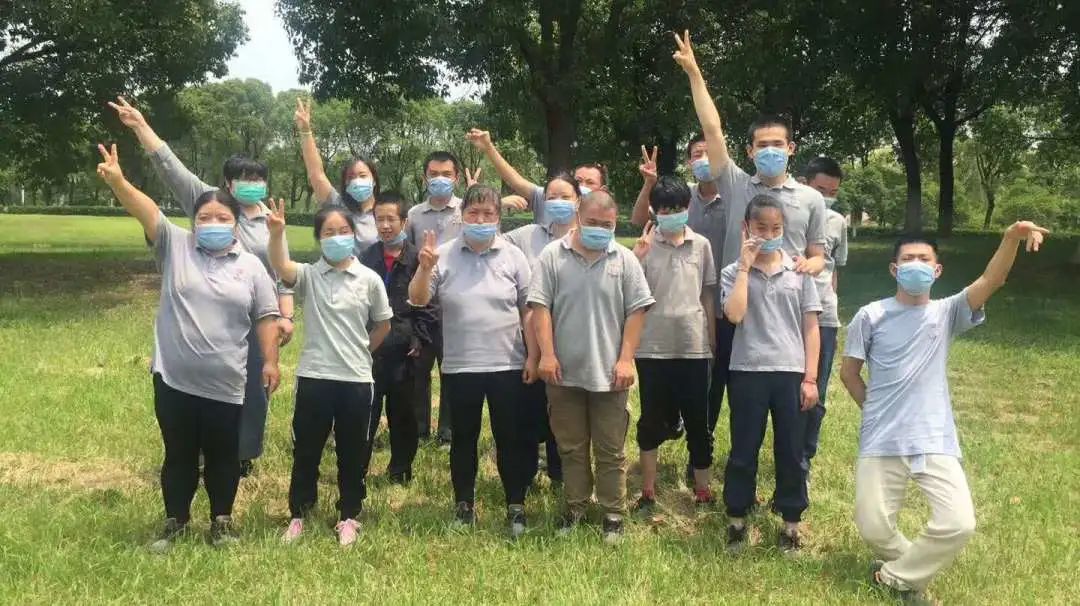 https://inclusion-factory.com/wp-content/uploads/2021/03/图片3.jpg
540
876
Forest Leung
https://inclusion-factory.com/wp-content/uploads/2022/09/Inclusion-Factory-col.svg
Forest Leung
2021-03-26 17:45:06
2021-03-26 17:47:33
Big Movement in Tireless Small Steps